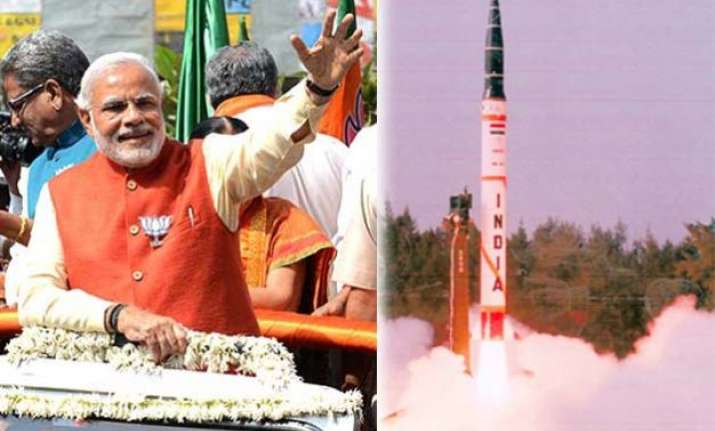 In a sign of warm personal friendship, US President Barack Obama has written a profile for Prime Minister Narendra Modi for TIME magazine as it named the Indian leader among the 100 most influential people in the world.
In the profile titled 'India's reformer-in-chief', Obama has described Modi's life story "from poverty to Prime Minister" as one that reflects the dynamism and potential of India's rise.
Congress Vice President Rahul Gandhi returned to India today after 59 days of vacation. He took a sabbatical on February 16 just before the commencement of Budget session of the parliament.
It is belived that Rahul Gandhi spent these 59 days in 6 different countries.
Separatist leader Masarat Alam can be arrested anytime as Jammu and Kashmir Chief Minister Mufti Mohammed Sayeed has agreed to take action against him.
According to sources, Mufti was not in favour of arresting Masarat but the tough stand taken by the central government forced him to change the tack.   
Prime Minister Narendra Modi addressed the Indian Diaspora in Toronto's Ricoh Coliseum today. This is the last leg of Modi's three nation tour, which included France and Germany.
The PM started his speech with "Kem cho" and spilled his charm over Indians presented in the auditorium.
India on Thursday successfully test-fired its nuclear-capable Agni-III ballistic missile, with a range of over 3,000 km, from a base in Odisha, an official said.
The surface-to-surface missile was fired from a launch complex at the Inner Wheeler Island off the coast of Dhamra in Bhadrak district, about 200 km from here.