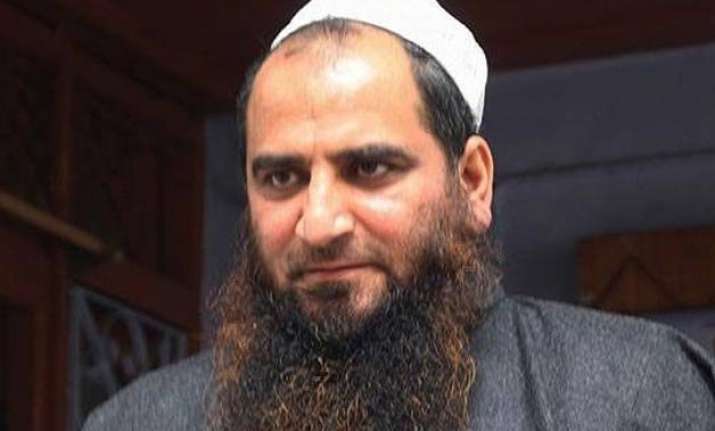 New Delhi: Separatist leader Masarat Alam can be arrested anytime as Jammu and Kashmir Chief Minister Mufti Mohammed Sayeed has agreed to take action against him.
According to sources, Mufti was not in favour of arresting Masarat but the tough stand taken by the central government forced him to change the tack.   
The sources further add that there will be no immediate action against Hurriyat leader Syed Ali Shah Geelani.
Also Read: Masarat Alam denies waving Pakistani flag at rally
Under attack over pro-Pakistan slogans and flags being waved at a rally by hardliner Syed Ali Shah Geelani, Jammu and Kashmir Chief Minister Mufti Mohammed Sayeed today said it was "not acceptable" and "will not be tolerated'.
Hours after the rally in Srinagar on Wednesday, Sayeed had received a phone call from Home Minister Rajnath Singh asking him to take "immediate and stringent" action against the law breakers.
The Home Minister today asserted, "We will not tolerate anyone raising slogans like 'Pakistan zindabad' on Indian soil.
"There can be no compromise on national security. Politics cannot impinge on national security," he told Sayeed.  The state Government, in which BJP is an alliance partner, came in for a flak over its decision to allow Geelani to hold a rally after five years in Srinagar city as pro-Pakistan slogans were raised and Pakistani flags waved.   
During the rally, separatist Masarat Alam, released from jail last month, praised founder of Lashker-e-Taiba terror outfit Hafeez Mohammed Sayeed and asked people to join hands with his outfit.