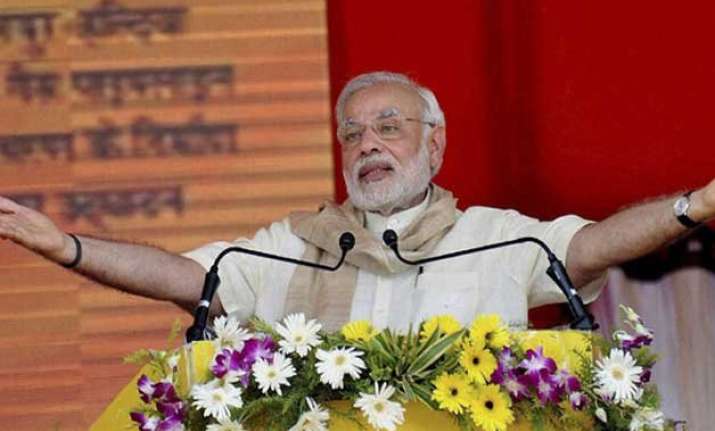 PM Modi to address election rally in Buxar
Buxar:
PM Modi will be addressing election rally in Buxar around 10 AM and 11:30 AM in Siwan.
New Delhi: Geeta, the deaf-mute Indian woman living in Pakistan will return home today, over a decade after accidentally crossing over the border.
Jaitley to deliver Sardar Patel Memorial lecture
New Delhi: Information and Broadcasting Minister Arun Jaitley will deliver the Sardar Patel Memorial lecture today where he will present his views on whether it is possible to put reasonable restrictions on freedom of speech and expression given today's media landscape.
SC to consider CBI plea against Virbhadra Singh
New Delhi: The Supreme Court on Thursday said that it would consider Central Bureau of Investigation's (CBI) plea seeking its intervention for probe into Himachal Pradesh chief minister Virbhadra Singh in relation to a corruption case on 26 October.
Singer A.R. Rahman to be felicitated with Hridayanath Award
Mumbai: Filmmaker Subhas Ghai would be giving the award to A.R. Rahman.
Digvijay Singh to be inquired again, statement to be recorded today
Bhopal: Digvijay Singh has been blamed for misusing his post and giving away the money to private colleges.