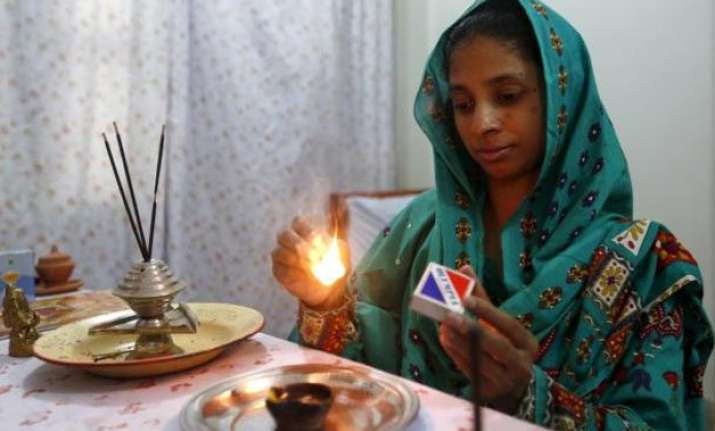 New Delhi: Geeta, a deaf-mute Indian woman who has been stranded in Pakistan for over a decade, will be back in India today.
Geeta, now in her early 20s, was around 11 years old when she inadvertently crossed the border to Pakistan.
In 2003, Geeta -- then 11 years old -- was spotted by the Pakistan Rangers in Lahore, and handed over to the Edhi Foundation, a social welfare organisation. Bilquis Edhi, who runs the Edhi Foundation, has named her Geeta.
External Affairs Ministry spokesperson Vikas Swarup said that the government has also invited five members of Edhi Foundation and they will be treated as state guests.
"On October 26, 2015, we will be bringing Geeta back to India. Together with Geeta, we have invited five officials of the Edhi Foundation," Swarup said.
Indian High Commissioner to Pakistan, TCA Raghavan, and his wife had visited Geeta in August after New Delhi directed him to meet her and try to locate her family.
Swarup said that Geeta has already identified one family as possibly being that of her parents.
"We will be doing DNA testing to establish conclusive proof. If the DNA tests match, Geeta will be handed over to that family. If not, we have identified suitable institutions where she will be looked after," Swarup said.
Geeta's family reportedly lives in Bihar.