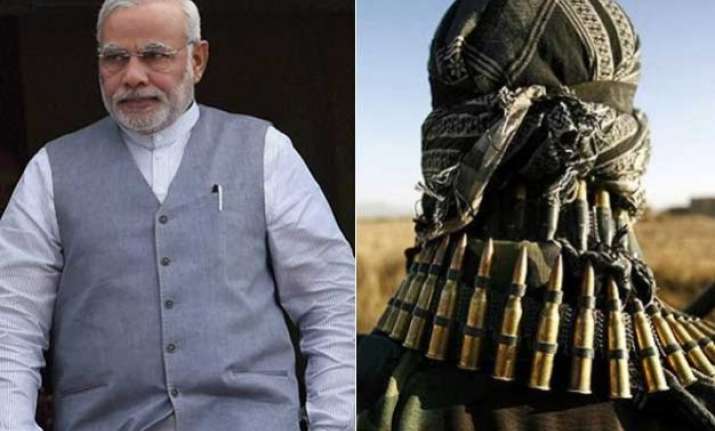 Telangana Police today gunned down five terror suspects who were hatching conspiracy to attack Prime Minister Narendra Modi.
Police said that they tried to escape from custody in Warangal district on Tuesday. They were hatching the conspiracy to attack Modi while they were in jail.
India's most wanted terrorist Hafiz Saeed, who is actively involved in spewing venom against India, was seen at border once again. In last three weeks, he was sighted six times in the border area.
Intelligence agencies said that Sayeed is the man behind spurt in terror activities in last fifteen days in the Valley.
Twenty red sander smugglers were killed in heavy exchange of fire after they attacked the police in the wee hours today in Andhra Pradesh's Chittoor district. Some police and forest personnel were also injured in the face-off, police said.
The incident occurred at two places in Seshachalam forest area of Chandragiri mandal in Chittoor.
The total number of Indian evacuees from war-ravaged Yemen today touched 4000 mark with nearly 700 more nationals, including 600 from Sanaa, rescued in three air sorties as government decided to end the air evacuation operation tomorrow.
While 600 were rescued by Air India, over 100 were being evacuated from Al Hudaydah by INS Turkish, officials said.
In a blatant admission of misusing VVIP status, union Aviation Minister Ashok Gajapathi Raju today claimed that he often breaks the law by carrying matchboxes on flight.
The minister said that his matchboxes are never confiscated as he is not frisked because of his VVIP status.
It should be recalled that aviation rules do not allow passengers to carry lighters or matchboxes on board.