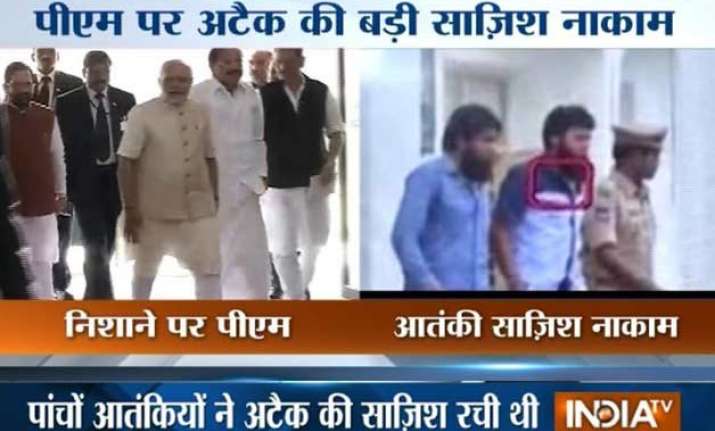 Hyderabad: Telangana Police today gunned down five terror suspects who were hatching conspiracy to attack Prime Minister Narendra Modi. 
Police said that they tried to escape from custody in Warangal district on Tuesday. They were hatching the conspiracy to  attack Modi while they were in jail.
Read More: Five conspiracies that were hatched to kill Narendra Modi
Police opened fire when the accused tried to escape while being brought to Hyderabad for a court hearing. The incident occurred between Aler and Jangaon, about 80 km from here.
All five were member of Tehreek Ghalba-i-Islam.
They were arrested in 2010 after a series of attacks on police in Hyderabad and were lodged in Warangal Central Jail.