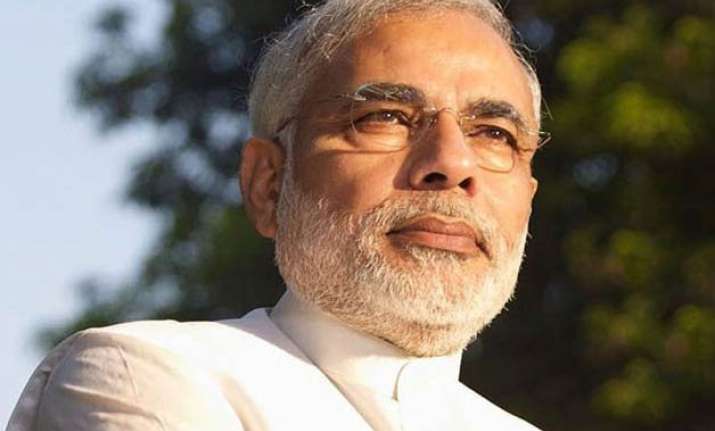 Narendra Modi has been top on the list of terror outfits even before he became the prime minister of India. It is not for the first time that the conspiracy to make an attempt on his life was thwarted by police.
Here we have compiled list of five  instances when conspiracies were hatched to kill Narendra Modi:
 
1. In Dec 2011, two Pakistani spies Soofia and Imran were arrested, the duo revealed that they were in India at the behest of the Inter Services Intelligence and their specific brief was to get as much information on Modi as possible to be used in the assassination plan.
During interrogation, The duo had pointed out that apart from the plan to murder Modi they were also asked to select and survey other targets in Gujarat as the ISI has been planning a major operation in Gujarat. Police and Intelligence Bureau officials had also confirmed that there was excessive activity in Gujarat with the Lashkar-e-Tayiba and the Jaish-e-Mohammed planning to assassinate Gujarat's then Chief Minister Narendra Modi.
 
2. Pakistan-based terror group Lashkar-e-Taiba made elaborate plans in June 2009 to assassinate Gujarat's then  chief minister Narendra Modi, whistleblower website WikiLeaks had revealed. The cable identified a Pakistani Lashkar member, Shafiq, as the mastermind of the plot that was to be executed by a module led by an Indian Lashkar operative, Hussein.  The hit job was to be carried out by one Sameer, an India-based Lashkar terrorist.
 
3. Indian Mujahideen's Ranchi module planned to assassinate Narendra Modi during his Hunkar rally in  Patna for Lok Sabha elections  in October 2013. Sources  had said that 18 bombs  were planted in and around Gandhi Maidan, the venue of Modi's rally, to ensure a stampede-like situation.
The assassination bid, however, failed because the plotters of the newly-formed IM's Ranchi module were new recruits and could not execute the task very well. Six people were killed in the Patna blasts and two accused were arrested on the spot, and one of them had later succumbed to bullet injuries.
 
 
4. After Patna Gandhi Maidan blast, there was fresh intelligence gathering that suggested,  the ISI was taking the underworld don's assistance to target Modi. The intelligence note prepared on the threat to Modi had also mentioned about the ISI-Dawood nexus.
"As per an input, Dawood Ibrahim during a meeting with senior ISI functionaries was tasked to restart activities in India and also target Shri Narendra Modi," the note said. Sources had also said the note was prepared after the attack on Modi's rally in Patna on October 27.
 
 
5. Telangana Police on Tuesday gunned down five terror suspects who were hatching conspiracy to attack Prime Minister Narendra Modi. Police said that they tried to escape from custody in Warangal district. They were hatching the conspiracy to  attack Modi while they were in jail.Police opened fire when the accused tried to escape while being brought to Hyderabad for a court hearing.
Read More: Terror plot against PM Modi thwarted, 5 suspected terrorists gunned down