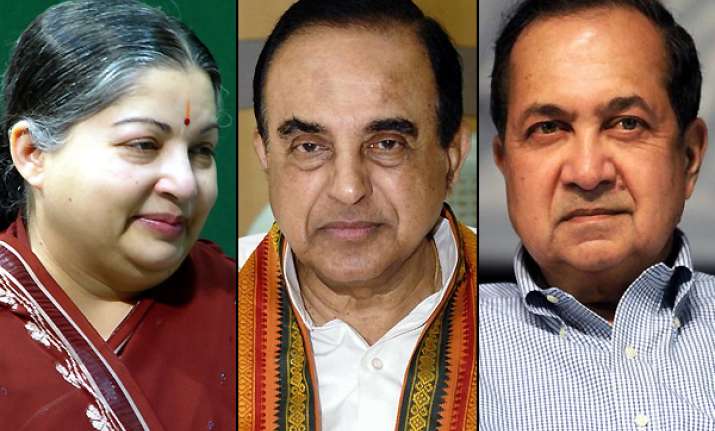 Chennai, Aug 30: Even as the Tamil Nadu Assembly today passed a unanimous resolution requesting the President to consider the review petitions against  the hanging of  the three Rajiv Gandhi killers, Janata Party president Dr Subramaniam Swamy said, all the three must be executed for the heinous crime.
 
"The (assembly) resolution means nothing. Those who had killed Rajiv Gandhi had rejoiced over his killing. They commited this crime for sending the IPKF (Indian Peace Keeping Force) to fight the LTTE in Sri Lanka. That was a Parliament resolution and there is no question of making Rajiv Gandhi alone responsible", said Swamy.
 
The Janata Party chief said the Attorney General should now go to the Supreme Court in getting the High Court interim stay vacated in order to carry out the execution slated for September 9.
 
Swamy said, today's Madras High Court stay  is against the 1990 Supreme Court judgement wherein once the President has rejected any clemency petition, another court cannot grant a stay on the execution.
 
N. Ram, the editor-in-chief of The Hindu, said he was totally against capital punishment. "The High Court's stay is a good step. I am for the campaign for abolition of capital punishment. The time has come to really go for that.
 
"All death row convicts must have their sentences commuted to 'real' life sentence, wherein they have to serve out imprisonment for the rest of their lives instead of being hanged, which is barbaric", said Ram.
 
"I think the President should reconsider the clemency petitions. The President's decision is really taken by the political government and I hope the Home Ministry this time will get it right", said Ram.