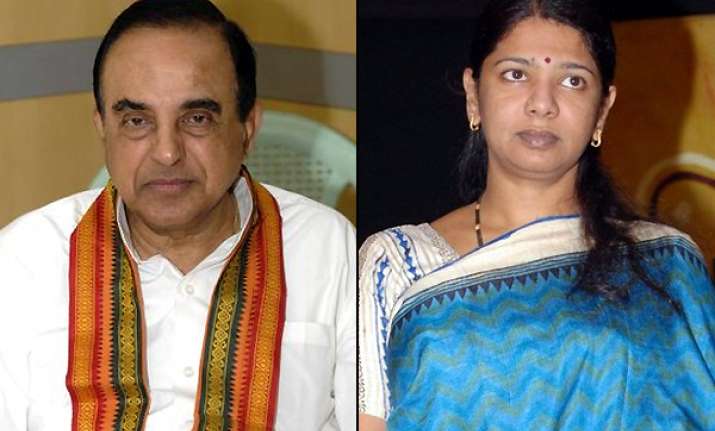 New Delhi, Oct 24: Janata Party president Dr Subramanian Swamy today said the Delhi court has done the right thing in not giving bail to DMK leader Kanimozhi and others in a hurry, and postponed the order till Nov 3.

Swamy said, "I find judges are no more pushovers to be driven by the ruling party, CBI or government. The judge has taken a sound decision today. CBI is not the decider of bail pleas.

"In Chidambaram's case too, the CBI said he was innocent, but the court is yet to give its order.

"One should bear in mind that there was loot of nation's money on a gigantic scale in the 2G scam and these people are billionaires.

"It is also wrong to plead that Kanimozhi is a mother who is away from her child. She is not chicken-hearted.  She has been working for Tamil Mayya  which supports LTTE and her associate Father Casper is a 100 per cent LTTE supporter", said Swamy.