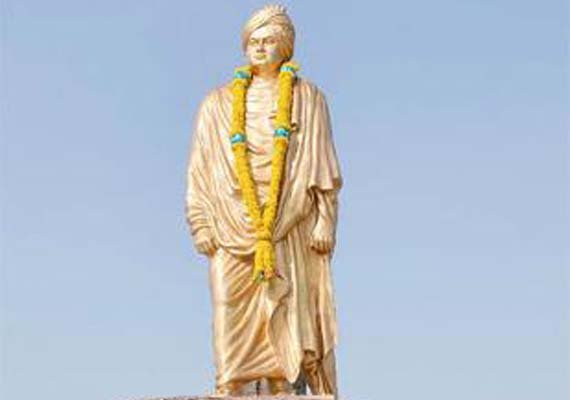 Vadodara: The 150-year-old Dilaram Bungalow, which has been re-christened as the Swami Vivekananda Memorial, was inaugurated here Tuesday by Ramakrishna Mission Vice-President Swami Vagishanandji.  
Swami Vivekananda had stayed in this heritage bungalow from April 24 to April 26 in 1892 on his visit to the princely state of Baroda.
According to Ramakrishna Mission Secretary Swami Nikhileswarananda, this would be the third Vivekananda memorial in Gujarat (two others are in Porbander and Surendranagar) out of eleven memorials across India and USA.  
The memorial building was taken over by Ramakrishna Mission from the Government of Gujarat on a 30-year lease at a token rent of Re 1 on April 18, 2005.  
Renovation work was carried out in two phases at a cost of approximately Rs 1 crore without disturbing the original features of the heritage building.  
The Government of India's Ministry of Culture had sanctioned a grant of Rs 62 lakh and the rest of the amount was collected from the general public by way of donations.  
Renovation of the second phase was carried out by M/s Jeernodhar Conservators Pvt Ltd, and the work was completed within six months.