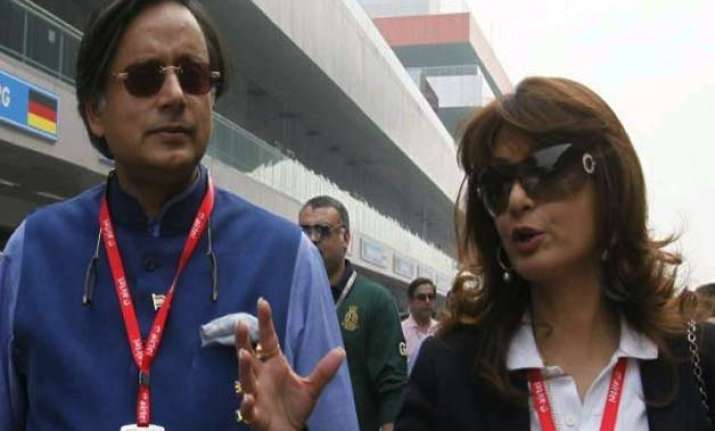 New Delhi: Journalist Nalini Singh today told the Delhi Police's SIT, probing former union minister Shashi Tharoor's wife Sunanda Pushkar's death, that she had disclosed to her that she had taken the blame for Tharoor over the controversy surrounding the IPL Kochi team.  Singh, who was questioned by the Special Investigating Team (SIT), said Sunanda mentioned to her about the IPL issue a day before she was found dead in a luxury hotel, sources said.
They said the SIT will take help of the Economic Offences Wing (EOW) of the Delhi Police to examine the business model of the erstwhile IPL Kochi franchise and to understand the controversy surrounding it.
The investigatirs will also examine whether the IPL controversy had anything to do with Sunanda's death.  Asked about the issue, Delhi Police Commissioner B S Bassi said that if needed, the SIT will examine financial transactions of the IPL franchise.
"There are a number of things. It can be background and it can be motive also. If we need to see any financial transaction to understand that, if we need to see the company formation and financial background, then we will look into it," he said.
Bassi also indicated Tharoor can be questioned in this connection again in "some days".
"Whatever we had spoken to him during the first questioning is being analysed and if we need further questioning, it will be done. Since it is a very involved case, there would be a need to talk to him again, so the SIT will call him again in some days," he said.
In her statement to the SDM on January 20 last year, Nalini Singh had said that she had spoken to Sunanda a day before her death over phone and that she had expressed her unhappiness over Tharoor's alleged affair with Pakistani journalist Mehr Tarar.
journalists who had spoken to Sunanda a day before her death over phone.
"I was examined as Sunanda had telephoned me on the same day she died," Singh, who was questioned at Sarojini Nagar Police Station for nearly 80 minutes today, told reporters.