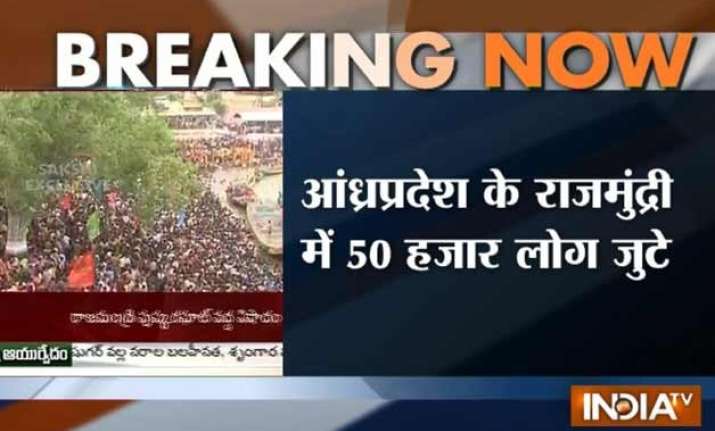 Vijayawada: At least 27 pilgrims, mostly women, were killed and 20 others injured in a stampede during Godavari Pushkaralu in Rajahmundry, a town in East Godavari district of Andhra Pradesh.
Officials said that the tragedy occurred when a large number of pilgrims rushed towards one of the gates at Kotagummam Pushkar Ghat on the banks of Godavari river to take the holy dip.
Chaos prevailed at all the three gates at the ghat. The bodies of victims were shifted to Rajahmundry government hospital, an official said.
The injured were also admitted to the hospital for medical help.
Bhadrachalam, the abode of Lord Sitaramachandra Swamy, situated on the banks of the Godavari is hosting Godavari Pushkaralu.
Bhadrachalam is one among the six places in the district where the river festival will be celebrated on a grand scale for the next 12-days starting from Tuesday.
The temple town, popularly known as south Ayodhya, is likely to witness massive turnout of pilgrims.