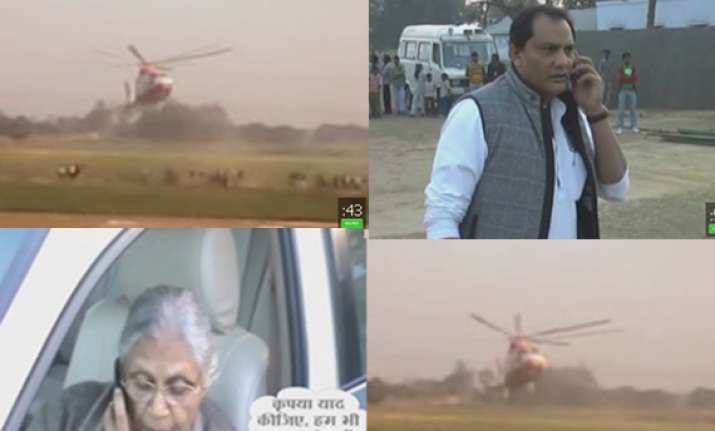 Basti, UP, Feb 4 : Delhi chief minister Sheila Dikshit and Congress MP Mohammed Azharuddin arrived in a helicopter here on Friday afternoon at around 4:20 PM.
 
They went nearly two km away to the venue of a Congress election rally.
 
After addressing the rally, when Dikshit and Azharuddin returned to the helipad, they found there was no trace of the helicopter.
 
Azharudding tried his best for nearly half an hour to locate the helicopter but could not. As dask was fast approaching and since it was impossible to use the helicopter at night , Dikshit and Azharuddin preferred to take a car to Lucknow.
 
Local officials said, the pilot of the helicopter probably saw the dusk fast approaching and decided to take away the helicopter sans the VIPs.
 
The local administration was caught unawares as Dikshit is the chief minister of a neighbouring state, and no security arrangements  had been made for her.