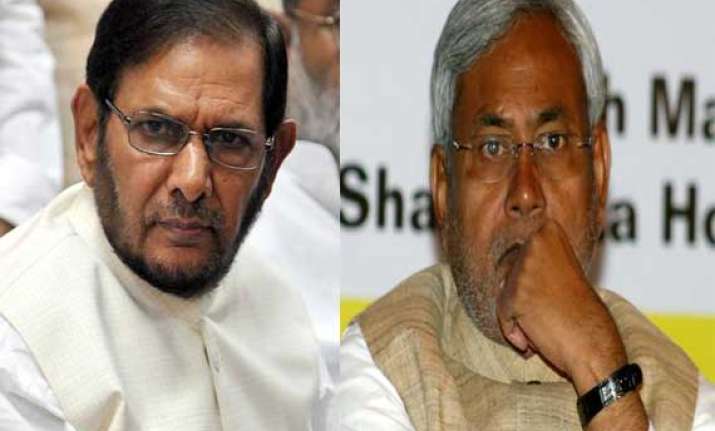 New Delhi: A huge embarrassment for Bihar Chief Minister and Janata Dal United leader Nitish Kumar as party chief Sharad Yadav slammed him for practicing caste-based politics.
The simmering differences between JD(U) strongman Nitish Kumar and party president Sharad Yadav came to the fore on Friday when the latter termed the Bihar chief minister as "a leader of a particular caste".
Sharad Yadav told an election meeting on Friday in Muzaffarpur that both Nitish and Lalu grew up in politics under his shadow. But he was pained to see they could not rise above caste politics.
"Lalu destroyed Bihar due to his caste politics and now Nitish is also following him. I take the responsibility for the pathetic condition of the state (because I groomed these leaders)," said the JD(U) president.
Sharad's jibe assumes significance as it comes just two days after polling was held in Madhepura.
Though Nitish left no stone unturned in campaigning for his party president in the Yadav bastion, Sharad reportedly was not content as he felt his chance of winning from his fiefdom was bleak this time.