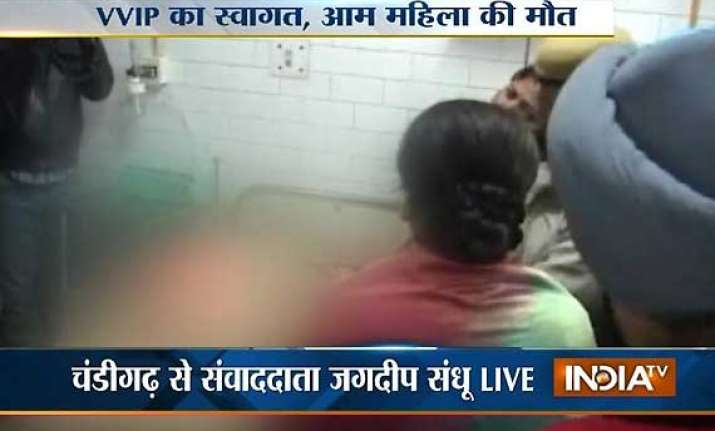 Chandigarh: Civil hospital doctors in Hoshiarpur  forgot their duty on Thursday as a 65-year-old woman Kanti Devi died  of  heart attack.
She died because of   delay in sending a cardiologist to help her as all the doctors here were busy attending a programme organized for Union minister of state for Health Santosh Chaudhary.
Kanti Devi's son, Loveraj Singh, who works as a security guard in a tractor company told reporters that that when he brought his ailing mother to the emergency ward of the hospital, all the doctors were attending the Swasthya Jan Soochna Abhiyan which was organized 100 metres away from the hospital.
He said "We wandered from emergency wing of the hospital to the function twice. But doctors kept telling us they would return only after the function was over".
Kanti Devi's son waited for almost 40 minutes but none of the doctors turned up to help his mother.
Finally he reached the venue and disrupted the function, and  by the time doctors turned up to help his mother, it was too late.Civil Surgeon Surjit Singh and all doctors were attending the minister's function. Santosh Chaudhary is the Lok Sabha Congress MP from Hoshiarpur.