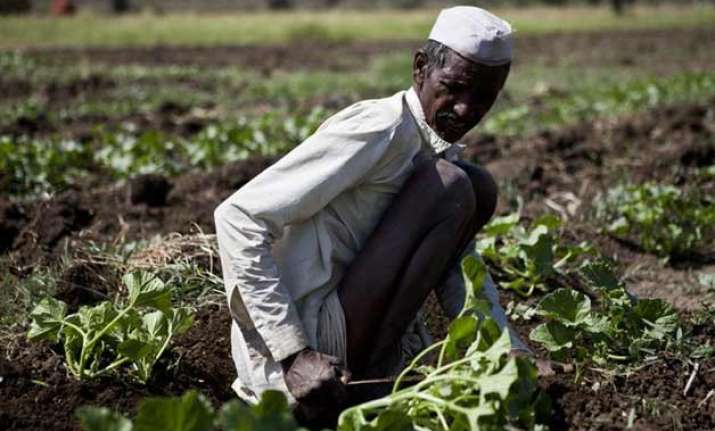 Bhubaneswar: Seven more farmers committed suicide in the past 24 hours in Odisha, with Kendujhar district alone accounting for three. One farmer each committed suicide in Dhenkanal, Bargarh, Cuttack and Bhadrak districts, media reports said.
In Kendujhar district, Shatrughna Behera, 42 of Tikarpada village under Sadar block committed suicide after crop failure, his wife Revati alleged. His family comprised his  father Damodar Behera, 75, differently abled elder daughter Champavati , 20, wife Revati and son Shambhunath, 18.
Behera had taken loans of Rs 30,000 from KSK Microfinance, Rs 8,000 from Sadar LAMP, Rs 4,000 from Ma Santoshi women's self-help group and Rs 40,000 from Odisha Gramya Bank.
He had cultivated tomato and paddy crops this year, but these were destroyed due to lack of rains and pests. Finally, Behera crushed some poisonous seeds and took his life. He died in the district hospital on Monday.
Another sharecropper Jaladhar Nayak, 45, committed suicide in Godhuli village under Champua block, while an aged farmer Gangadhar Behera, 78, of Tigiria village under Ghasipura block took away his life. Both of them faced mounting debts after crop failure this year.
Jaladhar Nayak had taken loans for cultivation this year, but his entire crop failed.He hanged himself on Sunday night, his wife Janaki said.
Gangadhar Behera had cultivated paddy on three acres of land, but his crop failed due to non-arrival of rains. On Monday, his body was found inside the well of a neighbour.
A farmer from Dhenkanal, Baidhar Pradhan, 65, of Sankulei Matia Sahi, had cultivated paddy on sharecropping basis on 10 acres of land this year. He had taken Rs 70,000 loan from the local co-operative and Rs 30,000 from a moneylender, but his crops failed due to non-arrival of rains. He drank pesticide on October 21, and ws admitted to SCB Medical College, Cuttack, where he died on Monday.
Baidhar Mahalik, a farmer from Sunderpur village under Chandbali block of Bhadrak district, died after drinking pesticide on Monday. He had taken Rs 1 lakh loan to cultivate 5 acres of land, but his crop failed this year.
A young farmer Pabitra Bariha, 19, consumed pesticide on Monday in Sirabahal village under Bhatli block of Bargarh district. With his death, the death toll of farmers committing suicide in this district alone has gone upto 13 in a span of four months.
In Jagatpur area of Cuttack district, a farmer Harekrushna Jena also committed suicide, his wife Geetanjali alleged before the district collector.