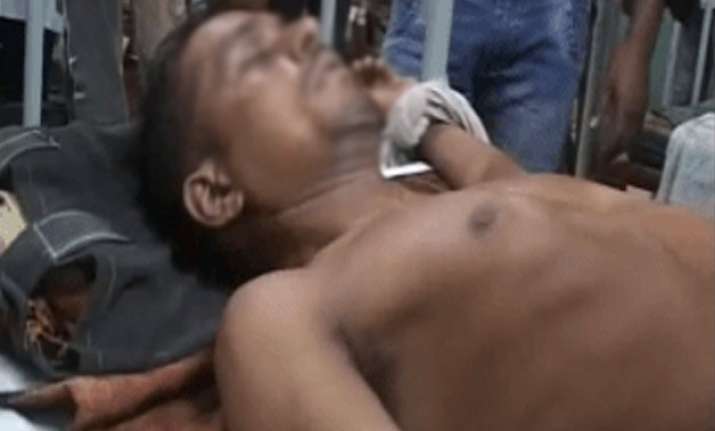 Bhubaneswar: Three farmers have committed suicide in the past 24 hours in western Odisha, while a fourth farmer is battling against death in hospital.
Local media reports said, Bir Majhi, 55, resident of Dhanarpur village under Dharmagarh block of Kalahandi district, hanged himself to death on Sunday. His family members said, he was depressed due to bad crops and mounting loans.
Local villagers took his body to the Koksara block office and staged dharna on Sunday afternoon. They demanded Rs 10 lakh compensation, and blocked the Bargarh-Boriguma National Highway.
Bir Majhi had been  cultivating two acres of his ancestral land and he had given away in marriage two of his daughters. He had incurred heavy debts. In order to clear his debts, he sent two of his sons Labanya and Hari to work as "dadan" labourers and was hoping to reap a good harvest this year. But his hopes dashed after a poor monsoon, says his wife Reman Majhi.
On Sunday, Bir Majhi had tea at home and went to his field. His body was found there hanging from a Neem tree. Police have sent to the body for post mortem.
On saturday, one farmer in Kolabira of Jharsuguda district and another farmer in Kuliabandha of Nuapada district also committed suicide. A fourth farmer in Bolangir is in hospital after he consumed pesticide.