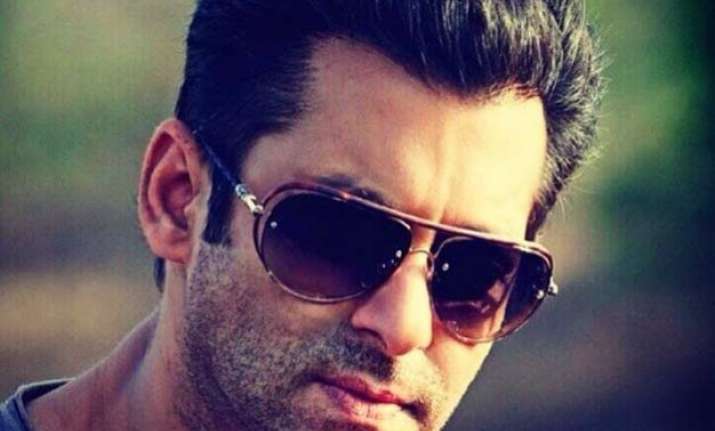 The session court has convicted Superstar Salman Khan  in the 2002 hit and run case and sentenced him to five years in jail. The verdict that came after years of court hearings and legal hold-ups  was handed down by session court judge D W Deshpande on Wednesday amidst glaring crowd of media persons, lawyers and the court staff. Here we take a quick look at the events since the infamous accident took place.
Timeline of Bollywood superstar Salman Khan's 2002 hit-and-run case:
* May 6, 2015: Additional Sessions Judge D.W. Deshpande pronounces Salman Khan guilty in 2002 hit-and-run case; sentences him to five years in jail
Charges against Salman:
Indian Penal Code: Section 304 (culpable homicide not amounting to murder) which attracts upto 10 years in prison; Section 279 (rash and negligent driving) which stipulates six months jail; Sections 337 & 338 (causing hurt by act endangering life & causing grievous hurt) with punishment upto two years; Section 427 (causing damage to property) with maximum punishment of upto two years.
Motor Vehicles Act: Sections 34, 181 (driving vehicle in contravention of rules) and 185 (driving at great speed after consuming alcohol) with cancellation of driving license
Bombay Prohibition Act: Driving under influence of alcohol with maximum six months in jail
* April 20: Judge Deshpande sets date May 6, 2015 for verdict
Defence counsel Shrikant Shivade forcefully argues against prosecution charges and closes arguments
* March 25: Special Public Prosecutor Pradeep Gharat closed his case against Salman after examining 27 witnesses during the re-trial
* April 2014: First witness Samba Gowda deposes in the re-trial, which continues before the Sessions Court with regular hearings
* December 2013: Mumbai Sessions Court orders a fresh trial against the actor and recording of fresh evidence from all witnesses who had also deposed before the Metropolitan Magistrate court.
* July 23, 2013: Sessions court frames charges against Salman invoking the enhanced charge of culpable homicide not amounting to murder
* June 24, 2013: Sessions court rejects Salman's application, paving the way for applying the stringent section
* March 2013: Salman files a revision application with the Sessions Court challenging lower court order
* December 2012: Bandra Metropolitan Magistrate Court rules that a case has been made out under Sec. 304 and commits the trial to the Sessions Court
* March 2011: The prosecution seeks enhanced charges against Salman
* May 2007: Chemical analysis report suggested that Salman was drunk at the time of the accident
* October 2006: Bandra Metropolitan Magistrate Court frames charges against the actor under Section 304 of the IPC and other sections
* December 2003: In a breather for Salman, Supreme Court rules that the magistrate should, after perusal of all the evidence, decide whether to invoke harsher sections of IPC
* October 2003: State challenges in Supreme Court June 2003 Bombay High Court order that Section 304 is not applicable in this case
* May 2003: Court rejects Salman's application and asks the magistrate court to frame charges under Section 304
* March 2003: Salman challenges the application of Section 304 in the Sessions Court
* October 24, 2002: Salman arrested for the second time; secures bail from Sessions Court
* October 21, 2002: The Bandra police file charge-sheet, slapping Section 304 on Salman
* What happened 4239 days before on September 28 2002
 a) The accident took place at 3 a.m. when Salman was driving from Khar to Bandstand at Bandra , killing one person and injured four others after the actor's SUV rammed into a bakery shop in suburban Bandra.
 b)  Immediately after the accident, he fled. Salman's imported Toyata Land Cruiser (MH-01-DA-32) was towed to the police station.  
c)  At around 10.45 a.m. Salman was arrested at St Martin Road while he was going to the Bandra police station to give a statement. The actor was interrogated for over three hours. A large crowd gathered outside the police station, creating a traffic jam on the busy Bandra road. He was taken for a blood test at the JJ Hospital at Byculla.
 d) Salman was granted bail same evening after he  furnished a bond of Rs 950 with the Bandra police station and was allowed to go, Deputy Commissioner of Police Bipin Kumar Singh said.
e)  The victims were identified as Nurullah Mehboob Sharif (deceased) and Abdulla Rauf Abhul Shaikh (22) ,Muslim Niyamat Shaikh (17),Munna Malai Khan And Kalim Mohammed Shaikh as the injured. All were employees of the American Express Bakery who were asleep on the pavement.
 Later that afternoon, Salman arrested by Bandra police and enlarged on bail by a Bandra Metropolitan Magistrate court
Case backgrounder
1) The case has witnessed two transfers and Salman has also changed one lawyer.
2)  Abha Singh, a social activist and a lawyer had filed five petitions in the court pointing out loop holes in the police probe and alleged that the police investigators were trying to shield the actor. Singh alleged that because of police negligence, the hit-and-run case in court has been dragging on for the last 11 years.
Prosecution vs Defence
While prosecution pleaded that there were three persons in the car — Salman, his police bodyguard Ravindra Patil and singer friend Kamal Khan, the actor argued that there was a fourth person and he was Ashok Singh.
The prosecution also alleged that Salman was under alcohol's influence while the defence counsel claimed that the actor has only consumed water.
Khan's lawyer Srikant Shivade argued that post-mortem report of the deceased suggested that he had received crushing injuries and it had been caused when a crane called by police could not lift the heavy SUV in one go and dropped it on the victims.
The defence lawyer argued that the mishap had occurred as the car crashed into a shop after its left tyre had burst. He also alleged that road was being repaired near the shop where the mishap occurred and stones were scattered at that place.
The defence lawyer also disputed the prosecution's claim that it took 30 minutes for Khan to drive his car from J.W Marriot Hotel to the accident spot at a speed of 90 kms per hour after taking drinks on September 28, 2002.
The lawyer argued that it would not take him 30 minutes because the distance between the two destinations is not much. It would take Khan only ten minutes, he said, adding that the prosecution's case was "false".
The prosecution also alleged that Khan was driving the car without holding a licence. It produced RTO records to show that the actor had procured a licence only in 2004, two years after the mishap.
The actor, however, pleaded that this was not the first licence obtained by him.