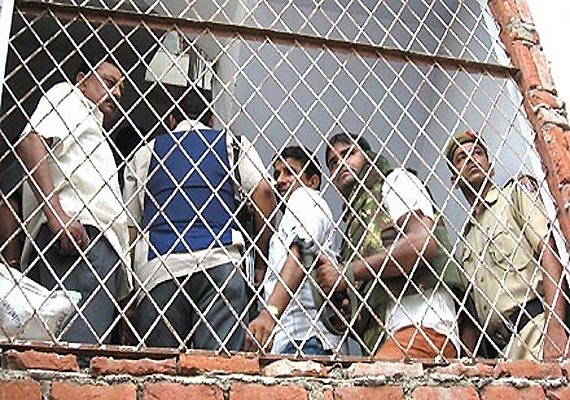 New Delhi, Jul 26: Here is the full text of the operative portion of Delhi court verdict in the 2008 Batla House encounter case:
IN THE COURT OF SH RAJENDER KUMAR SHASTRI
ADDL. SESSIONS JUDGE­02:SOUTH EAST
SAKET COURT: NEW DELHI
IN RE:
ID No. 02403R0176482010
SC No. 42/10
FIR No. 208/08
PS Jamia Nagar
State
Vs.
Shahzad Ahmad @ Pappu
S/o Sh. Siraj Ahmad
R/o Rehmani Manjil, Jalandhari,
Sadar City, Ajamgarh, U.P.  
Date of Institution: 26.05.2010
Date of arguments: 20.07.2013
Date of judgment : 25.07.2013
JUDGMENT
Entire National Capital of India i.e. Delhi was shaken on 13.09.2008 when five bombs in a chain exploded at different places in its  hurt  i.e.  Connaught  Place,  Karol  Bagh, Greater  Kailash  and  India Gate.  Connaught Place and Karol Bagh are commercial hubs of Delhi.
Greater   Kailash   is   a   posh   colony,   which   gives   shelter   to   salt   of   its population,   while   India   Gate   is   a   historical   and   picnic   spot,   which remain generally crowded.   26 innocent persons lost their lives, while 133 suffered injuries.   Five FIRs numbered as 168/08, 130/08, 293/08, 418/08 and 419/08 were registered in PS Karol Bagh, Greater Kailash, Tilak   Marg   and   Connaught   Place   respectively.     
An   outfit   'Indian Mujaheddin   took   responsibility   of   these   blasts   by   sending   e­mails   to various electronic and print media.   Special Cell of Delhi Police took the task of  investigation.  
A team under the supervision of  Inspector Mohan   Chand   Sharma   was   formed   to   trace   out   the   culprits.     
When injured started recuperating in hospitals and  dead bodies  were put to rest,   public   could   take   their   sleeps   well   but   not   the   police.