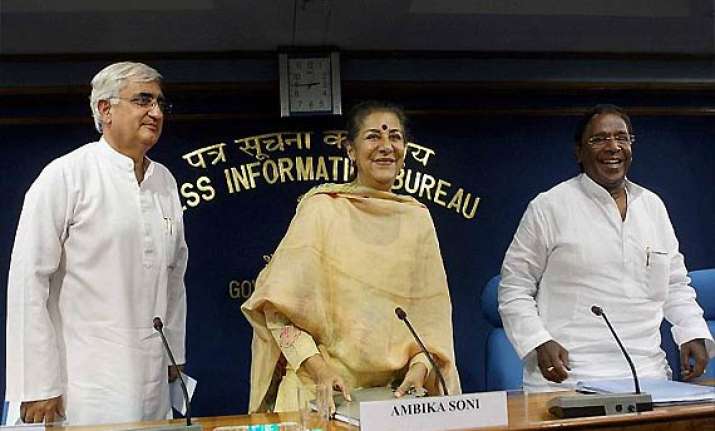 New Delhi, Dec 9: A Parliamentary Committee has favoured an equilibrium in power among the "trinity" of Lokpal, CBI and CVC under which the CBI would not be subordinate to the ombudsman and rejected independent phone tapping powers for the proposed body. 

The 286-page report on The Lokpal Bill, 2011 prepared by the Parliamentary Standing Committee on Personnel and Law and Justice after over two months of sittings, was tabled in Parliament today.

The report recommends three options for inclusion of the Prime Minister under the ambit of the Lokpal with safeguards while leaving to the "wisdom of Parliament" to take a final decision.

It favoured keeping judiciary, MPs' conduct inside Parliament and Group C employees at the Centre out of the purview of Lokpal.

There were ten notes of dissent given by 17 members. Six BJP Mps gave a common dissent note demanding among other things inclusion of PM, citizens and public grievances and lower bureaucracy under Lokpal, some of the points on which members of BJD, SP and Left parties agreed. 

Three Congress members, one of whom is an aide of Rahul Gandhi, gave notes of dissent demanding inclusion of Group C employees under Lokpal and making CVC accountable to the ombudsman.

Ram Jethmalani appended a separate dissent note demanding that CBI be brought under the Lokpal because governments of the day have been misusing the CBI for "their own political purposes".