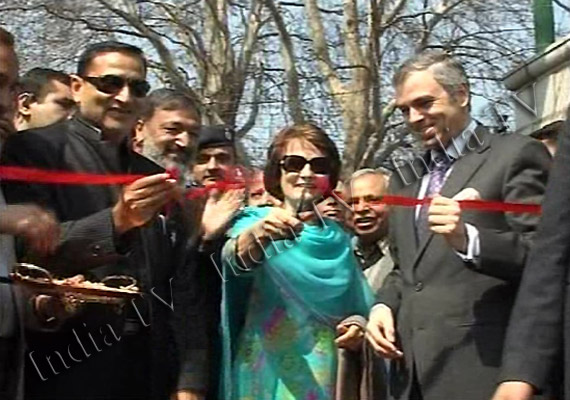 Srinagar, Mar 29: Jammu and Kashmir chief minsiter Omar Abdullah today opened Asia's largest tulip garden near the Dal lake here.
It was a fascinating sight to watch red, yellow, blue and rose tulips swaying in the breeze in the garden. The tulip garden was opened to public immediately and a large crowd of tourists  came to watch the beautiful  sight.
Says Omar Abdullah, normally tourists come to the Valley in the middle of April, but we wanted them to come earlier from March itself. That's why this largest tulip garden was created.