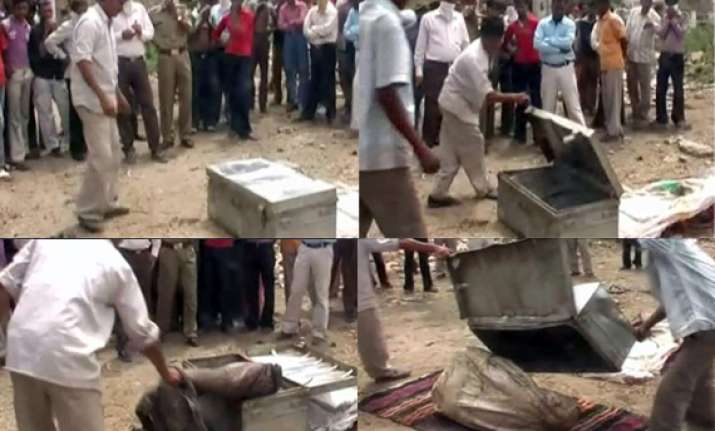 Ajmer, Apr 8: Ajmer police is stumped over the recovery of the nude body of a woman inside an iron trunk which landed from Delhi at the Krishna courier company  godown here this morning, reports India TV correspondent Raj Kumar Verma.
 
Police said, the trunk was booked from an address  in Delhi through Milap Road Lines on April 2. Noxious odour was emanating from the trunk as it was opened by Kishengarh police officials.
 
The age of the dead woman appeared to be between 25 to 30 years and the killers had disfigured her face by burning it, police said.
 
This appears to be a case of murder, says deputy SP Pawan Kumar Jain. The body has been kept at Yagya Narayan Hospital for post mortem and identification purposes.