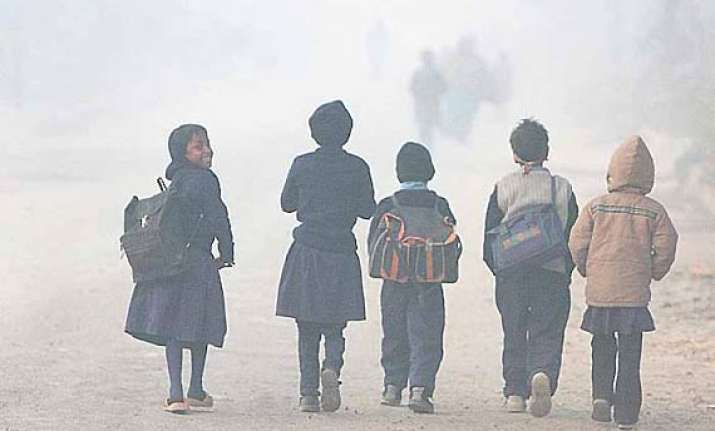 New Delhi, Dec 26: Bitter cold maintained its firm grip across north India today, including the national capital, with the mercury settling below normal levels at most places in the region.

Delhi continued to reel under intense cold though the minimum temperature rose marginally from yesterday's 2.9 deg C to 3.4 degrees, which was four notches below normal.

The national capital recorded a maximum of 20.3 deg C, the MeT office said.

Piercing cold prevailed in the twin states of Punjab and Haryana with Hisar and Karnal recording lows of 2.4 deg C and 3.4 deg C respectively.

Holy city Amritsar in Punjab shivered as the minimum temperature touched 2.6 degrees.

There was no let up in the cold wave sweeping Kashmir Valley with the mercury in Srinagar plummeting to minus 4.9 degrees, the season's lowest.

Leh district in Ladakh region also recorded the season's lowest temperature with the minimum dipping to minus 18.2 deg C.

Kargil registered a low of minus 14.4 deg C. 

Elsewhere, Gulmarg recorded a low of minus 8.4 deg C, Pahalgam minus 7.4 deg C and Qazigund minus 5.6 deg C. 

In the desert state of Rajasthan, Churu remained the coldest zone recording a minimum temperature of minus 0.7 deg C, the weather office said.

The cold wave gripping northern and eastern regions has so far claimed 131 lives this winter.