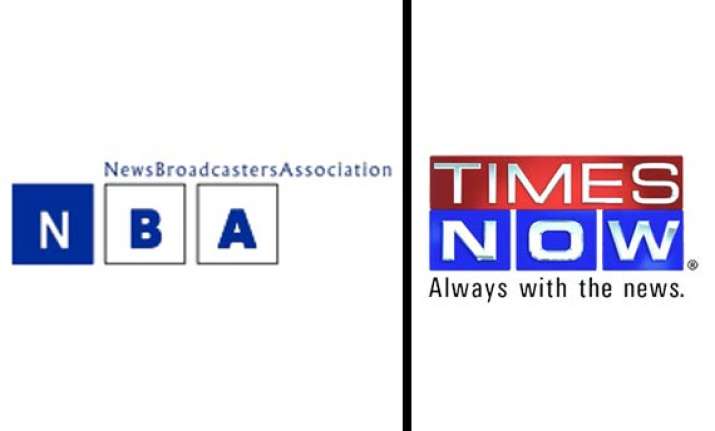 New Delhi, Nov 18: The News Broadcasters Association (NBA) today noted with sadness the Supreme Court declining to interfere with the order of Bombay High Court in the Times Now case saying if media is made to pay "disproportionately exorbitant" damages for "innocent mistakes", it will cripple its functioning.

"If innocent errors committed by media, are visited with such dire legal consequences, and if media companies are compelled to pay such disproportionately exorbitant damages, despite the issuance of a public apology, it would effectively cripple the functioning of the media," an NBA statement said.

The NBA notes with "sadness" that the Supreme Court has in its wisdom declined to interfere in the order of the Bombay High Court by "summarily" dismissing the Special Leave Petition filed by Times Now, seeking relief from an order stipulating it to deposit Rs 20 crore and furnish a Rs 80 crore bank guarantee to hear an appeal in a defamation case, it said.

"Economic burden of such gargantuan amounts would completely jeopardise media businesses and will directly impact media freedom, independence and survival, which are essential for a vibrant democratic set up in any country," the statement said.

"Therefore to impose a condition of pre-depositing or securing such huge quantum of damages—without which the broadcaster may face imminent attachment of its assets— effectively cripples the broadcaster's right to even seek redressal by way of appeal," it said.

It said if stipulations such as these become a norm, news media will be targeted at every instance thereby affecting the very survival and existence of the news industry as a whole.