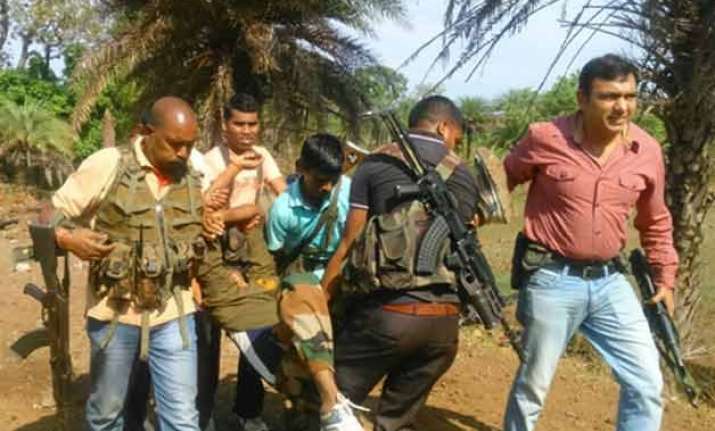 Raipur: In the fourth Naxal attack in the last three days in Chattisgarh, Maoists tried to blow up a mine protected vehicle (MPV) in Dantewada district, killing 4 and injuring at least 7 security personnel.
The blast took place near Cholnar, about 25 kilometres from district headquarters of Dantewada in tribal Bastar region of the state. All the injured are being brought to district hospital.
Earlier in the wee hours of the day, one BSF jawan was killed in insurgency-hit Kanker district of Chattisgarh when the Maoists opened fire at a patrolling party near Chhote Baithiya BSF camp under Bande police station area.
On Sunday, Naxals allegedly set ablaze at least 17 vehicles engaged in mining work in Kanker district, 140 km from Raipur.  However, no one was hurt. 
The first attack of the series took place on Saturday when a team of Special Task Force (STF) was ambushed in the forest in Sukma district. Seven personal were killed in the attack and 11 others were injured.