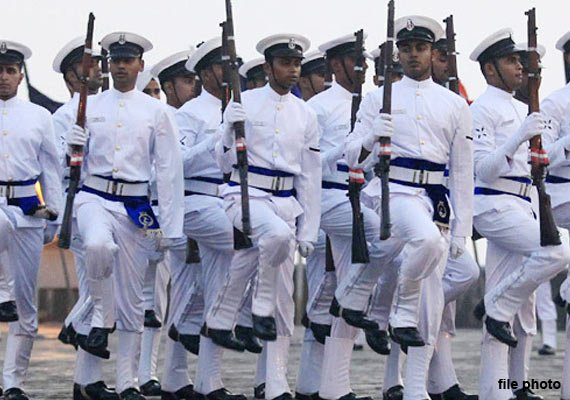 New Delhi: The Indian Navy today kick started its Navy Week celebrations with a blood donation camp apart from a series of planned activities, including a two-hour performance by the naval band in Connaught Place here next month.
"The need for the blood is always there. When we started this initiative in 2011, we were able to garner 100 units which increased to 200 and 260 the next two years. Today, we have set a target of 400 units," Commodore Vijesh Garg, Commanding Officer, INS India and Station Commander of the force in Delhi area, said.
Besides the blood donation camp, a dental camp was also set up at INS India. Both civilians and service personnel donated blood.
Giving details, Commodore Garg said the Naval band would be playing marshal and bollywood music on November 15 in Connaught Place.
"It is open to the public. Everyone, from children to the aged, are welcome to come see and hear the band playing," the officer said.
The Navy Week is an annual naval event, which provides an opportunity to civilians for a close interaction with the Navy.
The Navy Day is celebrated on December 4 to commemorate the courageous attack on the Karachi harbour during the Indo-Pak conflict on December 4, 1971 by the Indian Naval Missile Boats as well as to pay reverence to the martyrs of that war.