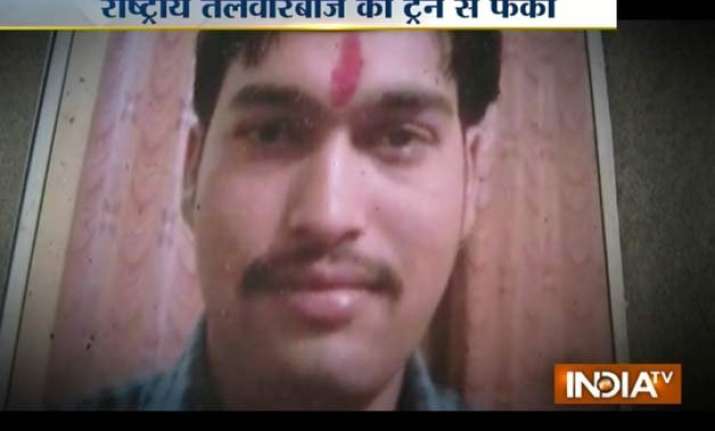 Mathura: In a shocking incident, a national fencing champion died on Thursday after being allegedly thrown off a running train by railway police near Mathura in Uttar Pradesh.
The scuffle between Hoshiyar Singh (the deceased) and the railway police broke out after the former entered the ladies coach to meet his ailing wife.
Singh, the bronze medalist in an under-17 championship in 2005, was returning with his family from Mathura to his hometown Kasganj
Singh boarded the general coach, while his mother and wife were in the women's coach of the train. After a while, he reportedly went to the women's coach to check on his wife as she was unwell.
"The GRP personnel asked my son to leave the coach or pay Rs. 200... By that time the train started moving," Singh's father said.
The family alleges that after Hoshiyar refused to pay the fine, the railway police assaulted him and threw him off the train.
"They pushed my husband off the train...I was not well and I called him to the ladies' coach. He was talking to me when the Railway Police came to him asked what he was doing in the ladies' coach," she said.