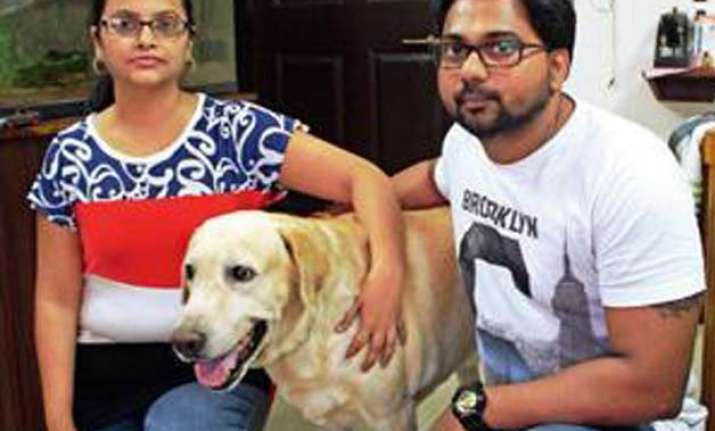 New Delhi: It's been said that 'dog is a man's best friend'. This bundle of joy with four paws not only gives you positive vibes, it also helps to release your stress.
But what if you are asked to pay a hefty amount to keep your best friend with you?
Surprised?
Well, this is what's happening with a couple in the Chunabhatti East area of Mumbai.
A doctor couple residing in a rented apartment for around one and a half years in a housing society 'Sumangal', who own a Labrador dog Joy, have been asked to pay a fine of Rs. 1000 per day for keeping the dog in the society and using the society elevators.
Reportedly, the society has claimed the fine because of the bad odour coming from the dog.
The managing body of the society was reported as stating that they don't have a problem with the couple keeping the dog.
However, they added that it defecates and urinates in the lift and the deodorant applied on it made residents `feel like vomiting'.
They also stated that the society residents are not able to use the lift for almost half an hour after the dog comes out of the lift following a foul smell.
However, the accused couple has denied all the charges regarding their dog. Meanwhile, the decision to penalise the couple over their dog has been a blatant violation of rules governing animal welfare and the order of a consumer forum.
As per AWBI rules, societies can't bar residents from using lifts for dogs. Also, a 2010 ruling by the Mumbai Consumer Redressal Forum says that pets are members of the modern, urban family and should be allowed to use elevators.
Nevertheless, the managing body has ordered the couple to deposit the penalty till date for one and a half years, which will be over Rs. 5 lakhs or vacate the flat within seven days.