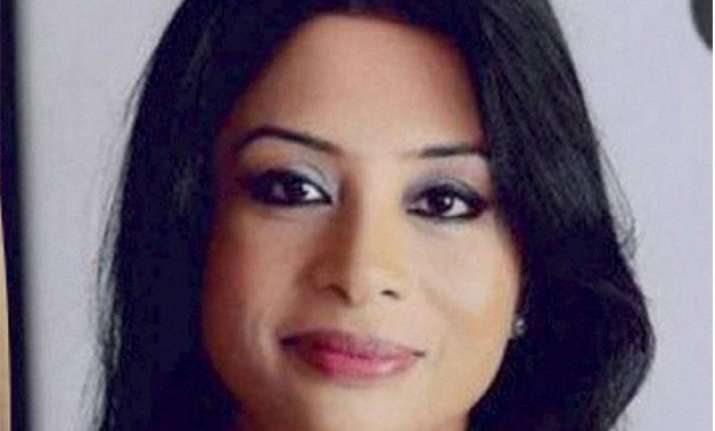 Mumbai: Media magnate Indrani Mukherjea, prime accused in the sensational murder case of her daughter Sheena Bora, today regained consciousness and is "out of danger", hospital authorities said today, two days after she was rushed from jail in a serious condition.
"She is out of danger. She is now conscious. She is drowsy. When you ask her, she responds by oral command. We have just given her water to drink and she has consumed it.  Her condition is better," Dr T P Lahane, Dean of state run J J Hospital told reporters here, adding, "within 48 hours we will discharge her."
43-year-old Indrani was rushed to JJ hospital from Byculla jail on Friday afternoon in an unconscious condition after she allegedly overdosed on anti-depressant pills.  
"We will keep her under observation for the next 24-48 hours," said Lahane.
Wife of media baron Peter Mukerjea, Indrani was arrested by Khar Police on August 25 for her alleged role in the murder of Sheena, her daughter from an earlier marriage, in 2012.  
Indrani's daughter Sheena, 24, was allegedly kidnapped from outside National College in Bandra and strangled to death in a car by Indrani, her former husband Sanjeev Khanna and driver Shyamvar Rai.
Asked whether the report of overdose was wrong, Lahane said, "Whatever talk of overdose there has been, we can explain it two ways. We did the MRI in which the brain was found to be normal. We did other tests on the basis of clinical findings, on the basis of which diagnosis is done".
Accordingly, suitable treatment was given to her and she has responded. And after responding to it, she is now conscious," he said.
About the possibility of Indrani suffering memory loss, he said,"This is something only time will tell. Generally, in such cases, there are no chances and I believe that recovery is 90 per cent to 100 per cent."
On why was she brought to the hospital, Lahane said, "Clinically, we thought the cause was overdose of medicines and accordingly she was treated and she has responded." During the court hearing, the CBI, which has taken over the investigation in the Sheena murder case, said the probe is at an initial stage and the gravity of the offence is very serious.
Meanwhile, Principal Home Secretary (Prisons) Vijay Satbir Singh said the probe is looking into all aspects including whether the medicines or any other toxic substance she consumed were prescribed by the doctors and if there was an overdose, how did that happen.
The probe is also looking at whether there was negligence or foul play and action would be taken against those found responsible, he had said.
"After she regains consciousness, the statement she gives will provide vital information on how she fell unconscious and if there was a drug overdose, how did that happen. If there is an element of criminality, a case will be filed against those guilty," Singh had said.