Follow us on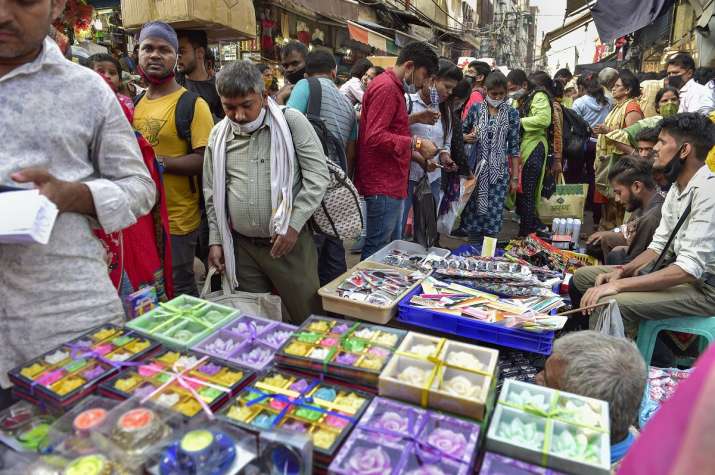 The Ministry of Home Affairs on Thursday in an order stated that the ongoing Covid-19 guidelines will prevail till November 30. The decision was taken in light of the pandemic and the approaching festive season. The order released extends the validity of the order dated September 28, 2021. 
Ahead of the festival season, the Centre Saturday asked all states and union territories to ensure there is no large gathering and that they take proactive measures to check the spread of coronavirus.
A number of major festivals, including Diwali and Chhath, will be celebrated in the coming month. The total number of active cases and high case positivity in some districts continue to remain a matter of concern.
These are the guidelines mentioned in the earlier released order.
Covid-appropriate behaviour should be strictly enforced at all crowded places
There is a need to continue focus on the five-fold strategy -- test-track-treat-vaccination and adherence to COVID-appropriate behaviour -- for an effective management of COVID-19.
Adherence to Covid-appropriate behaviour is essential for tackling the pandemic on a sustained basis, he said, adding that weekly data from states and UTs regarding wearing of facemask, maintaining social distancing, imposition of fines etc indicates a downward trend in enforcement.
States and UTs are requested to augment their enforcement efforts for effectively checking transmission of the disease.
It must be ensured that areas having no virus or low transmission are adequately protected by progressively ramping up testing and other measures such as monitoring for ILI and SARI (Influenza-Like Illness and Severe Acute Respiratory Infection), and market surveillance.
The officers concerned should be made personally responsible for any laxity in strict enforcement of COVID Appropriate Behaviour.
India's total tally of COVID-19 cases rose to 3,42,31,809 with 16,156 more people testing positive, while the active cases declined to 1,60,989, the lowest in 243 days, according to Union health ministry data updated on Thursday.
The death toll climbed to 4,56,386 with 733 fresh fatalities including 622 from Kerala, according to the data updated at 8 am.
Of the 622 deaths in Kerala, 93 were reported in the last few days, 330 were those which were not confirmed until June 18 last year due to lack of adequate documentation and 199 were designated as Covid deaths after receiving appeals based on the new guidelines of the Centre and Supreme Court directions, a state government release said.
The health ministry said the daily rise in new coronavirus infections has been below 30,000 for 34 straight days and less than 50,000 daily new cases have been reported for 123 consecutive days now.