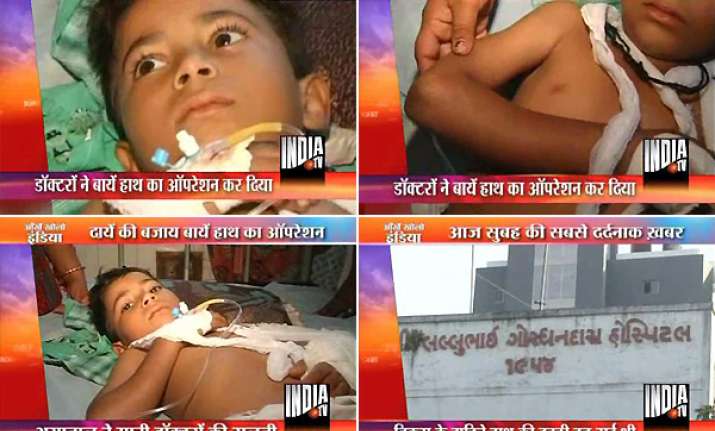 Ahmedabad, Nov 16: Nine-year-old Vikram was admitted to Ahmedabad's LG Hospital on Monday afternoon with a fracture on his right hand.

The hospital, his parents said, asked for money to be deposited first as the boy was to undergo surgery.

The same evening, 3rd year MBBS student Gemin, and two 2nd year MBBS students  Umesh and Kasushik entered the operation theatre to perform surgery on the patient.

They consulted their head of department Dr Jasulkar at night on phone for guidance.

The medical students performed the surgery on Vikram's left hand instead of his right hand, which had a fracture.

As Vikram was wheeled out of the OT, his parents were stunned to find the surgery having been performed on the wrong hand. 

The relatives raised a hue and cry and called in the police, after which the hospital management assured to refund the money and get a surgery done on his right hand.

Vikram's parents have demanded action against the hospital management for criminal medical negligence  and also against the medical students who performed this surgery.