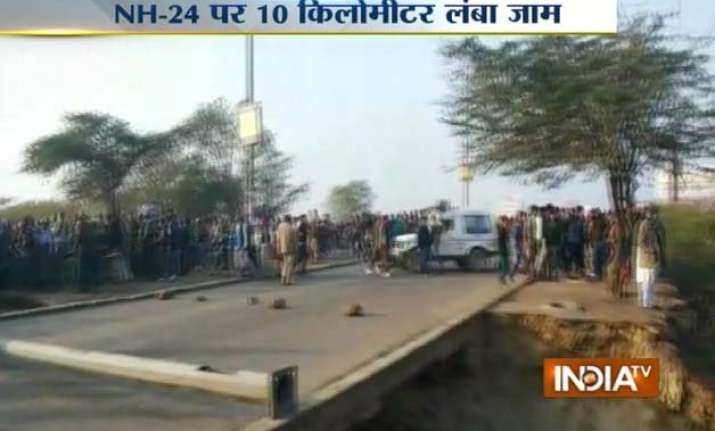 Ghaziabad: National Highway number 24 has been closed after a portion of the road was hit by a massive mudslide. The incident took place near Hindon River in Ghaziabad today morning.
The local administration immediately stopped the movement of vehicles keeping in mind the possibility of the national highway getting washed away completely. This led to a 10 km traffic jam on the road.
An official here said that the road will be opened only after the repair work is completed.
NH 24, 438 km long road, connects Delhi to Lucknow. It runs via Ghaziabad, Hapur, Moradabad, Bareilly, Shahjahanpur and Sitapur.