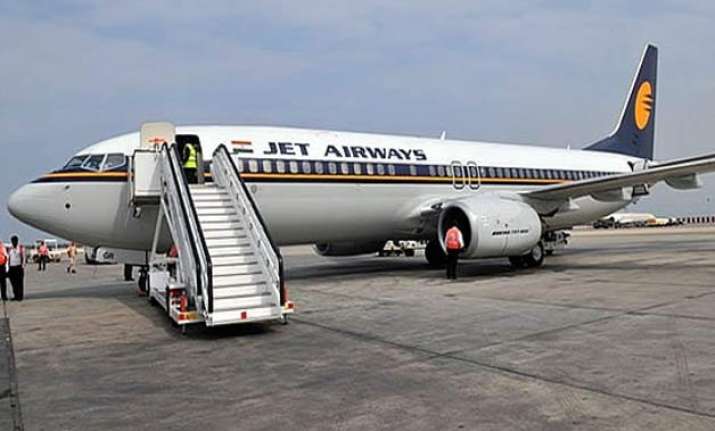 Chandigarh:  The man whose twitter handle was found to be behind yesterday's bomb hoax on an international Jet Airways flight has been traced to Jaipur, police said here today.
"We have traced the man. He is currently living in Jaipur and we have accordingly informed the police there today," Ludhiana Police Commissioner Pramod Ban told PTI over the phone.
Ludhiana Police succeeded in establishing contact over the phone today with 25-year-old Surinder Pratap, who has admitted to having posted the tweet, said Ludhiana Deputy Commissioner of Police, Naveen Singla.
"Pratap hails from Uttar Pradesh. Currently, he is living in Jaipur. Around six months back, he had come to Ludhiana for some work and lived here for a small period of time," said Singla.
Pratap claims to have "casually" posted the tweet from his account, which was created recently, and by the same name, without knowing its repercussions.
"He has been working in Jaipur for some time now and is employed as an HR executive with an MNC," the DCP said.
A Dubai-bound Jet Airways flight from Mumbai with 61 passengers and crew had made an emergency landing at Muscat airport yesterday following a tweet about the presence of a
bomb on board. The flight was later cleared for onward travel after the message turned out to be hoax.
Preliminary investigation by Ludhiana Police suggested that Pratap, who is around 25 years of age, "opened his twitter account four to five days back".
"We have talked to him over the phone. He has admitted to having posted the tweet casually and without knowing what his action was going to lead to.
"Today, we informed Jaipur Police about the whole thing and put the entire facts before them. I personally talked to the Commissioner of Jaipur Police," he said.
Asked if Ludhiana Police had registered any case against Pratap, he said, "The tweet was made from Jaipur. Now, it is for them to take the case further." DCP Singla said that Ludhiana police had been trying to trace Pratap's location since last night and succeeded in establishing contact with him this morning.
Asked if Pratap had any criminal background, Singla said that "nothing of the sort has come to the fore during our investigations so far".
The tweet "Bomb spotted on Jet Airways 9W 536 from Mumbai to Dubai departure at 1225 from CSIA" (Chhatrapati Shivaji International Airport)-- triggered the scare after it was noticed by a Jet Airways staff who informed Mumbai ATC about it.
The message was relayed to the Muscat ATC at 1.55 P.M. following which the plane was diverted to the airport in the Omani capital.