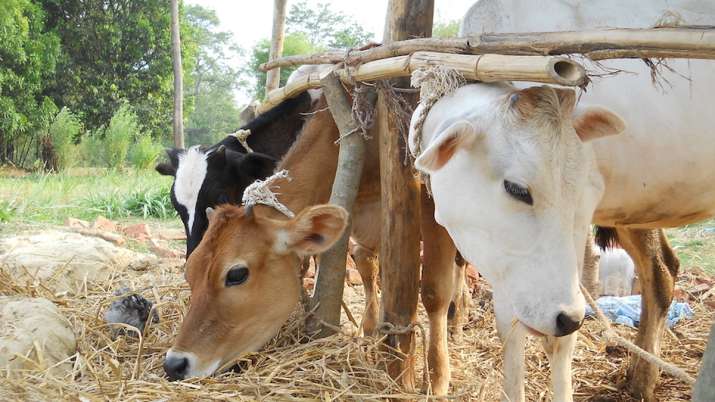 The Madhya Pradesh government has decided to form a 'Gau Cabinet' (Cow Cabinet) for the protection of cows in the state. Animal Husbandry, Forest, Panchayat, Rural Development, Home and Farmer Welfare departments will be a part of the one-of-its-kind cabinet. The first meeting of the newly-constituted Cabinet will take place in Agar Malwa on the occasion of Gopashtami which falls on Sunday. 
"A decision has been taken to set up a 'gau cabinet' for the protection and promotion of cattle in the state. Animal husbandry, forest, panchayat and rural development, revenue, home and farmers welfare departments will be included in the cow cabinet," Chouhan tweeted in Hindi.
प्रदेश में गोधन संरक्षण व संवर्धन के लिए 'गौकैबिनेट' गठित करने का निर्णय लिया गया है।

पशुपालन, वन, पंचायत व ग्रामीण विकास, राजस्व, गृह और किसान कल्याण विभाग गौ कैबिनेट में शामिल होंगे।

पहली बैठक 22 नवंबर को गोपाष्टमी पर दोपहर 12 बजे गौ अभ्यारण, आगर मालवा में आयोजित की जाएगी।

— Shivraj Singh Chouhan (@ChouhanShivraj) November 18, 2020
Cows, considered sacred by Hindus, have been at the centre of debate in the country for a long time. Back in 2018, Shivraj Singh Chouhan in the run-up to the assembly elections had announced to set up a cow welfare ministry to replace the Madhya Pradesh Gaupalan Evam Pashudhan Samvardhan Board. The government argued that the board has several limitations.
Shivraj Singh leaves no occasion to mention that the BJP government in Madhya Pradesh set up India's first cow sanctuary in September 2017. Kamdhenu Gau Abhyaranya in Agar Malwa was developed by the MP Gau Samvardhan Board. The sanctuary is spread across 472 hectares. It was, however, later privatised due to financial woes.
Shivraj said that the Gau Cabine will work in a better way to serve cows by arranging facilities for their shelter and setting up more sanctuaries.