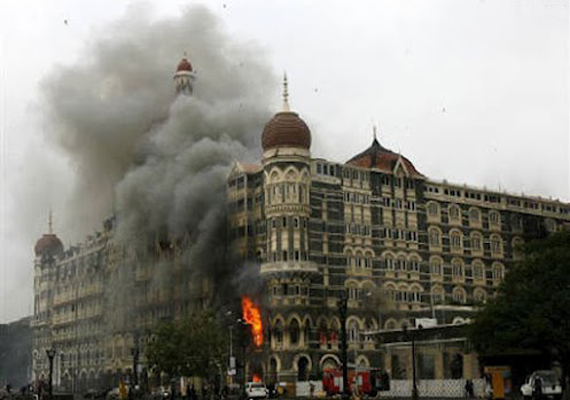 New Delhi, Aug 29: Slamming media for live coverage of the 26/11 Mumbai terror attack, the Supreme Court today said it was "totally wrong and unacceptable" as it made security forces' fight with terrorists "exceedingly difficult."
"Any attempt to justify the conduct of the TV channels by citing the right to freedom of speech and expression would be totally wrong and unacceptable in such a situation. The freedom of speech and expression, like all other freedoms under Article 19, is subject to reasonable restrictions.  
"An action tending to violate another person's right to life guaranteed under Article 21 or putting the national security in jeopardy can never be justified by taking the plea of freedom of speech and expression," said a bench of justices Aftab Alam and C K Prasad in its verdict that upheld the death sentence awarded to terrorist Ajmal Kasab.  
"It is beyond doubt that the way their (securioty forces') operations were freely shown made the task of the security forces not only exceedingly difficult but also dangerous and risky," it added.
The bench also questioned the media's argument that the regulatory mechanism for it must come only from within.  
"It is in such extreme cases that the credibility of an institution is tested. The coverage of the Mumbai terror attack by the mainstream electronic media has done much harm to the argument that any regulatory mechanism for the media must only come from within," the bench said.  
The bench said by covering live the terrorists attack on Mumbai in the way it was done, Indian TV channels were not serving any "national interest or the social cause", but they were acting in their own commercial interests putting the national security in "jeopardy".
"The shots and visuals that were shown live by the TV channels could have also been shown after all the terrorists were neutralised and the security operations were over.  "But, in that case the TV programmes would not have had the same shrill, scintillating and chilling effect and would not have shot up the TRP ratings of the channels," it said.