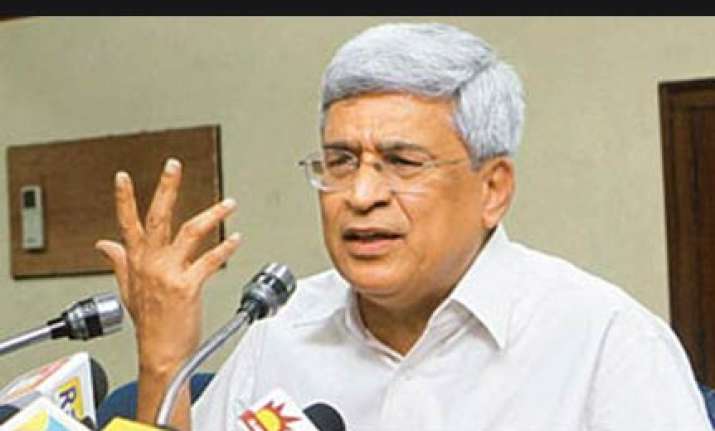 Left parties on Tuesday alleged that the nuclear liability bill is being pushed through hurriedly and under pressure from the US by government to give American companies a "huge hidden subsidy" at the cost of Indian tax payers.
The four parties -- CPI(M), CPI, RSP and Forward Bloc -- also alleged that the UPA is "clearly motivated" to bring this legislation as the US, with which it is presently negotiating a fuel re-processing agreement, has made it clear that they were keenly following the developments in this regard.
 In an appeal to MPs to oppose the bill seeking to put a cap on liability in case of nuclear accidents, the parties questioned the government rationale to put a cap on liability at Rs 2,142.85 crore, out of which around Rs 1,642 crore will be borne by government and the rest by the reactor operator. 
 "We are opposed to this cap. The damage caused by a nuclear accident is enormous and the small cap of Rs 2,142.85 crore shows the scant regard the Centre holds for the people. Any damage beyond this will be compensated either by government or the operator," CPI(M) General Secretary Prakash Karat told a joint press conference of Left leaders.
He said the Civil Nuclear Liability Bill proposes no legal liability of the foreign reactor supplier even if it supplies faulty and substandard equipment. 
"The nuclear liability regime being proposed through the bill is nothing but a huge hidden subsidy to the US equipment suppliers. It appears that in order to promote private nuclear plants and favour US suppliers, the UPA is willing to sacrifice the interests of Indian people," he said.
 "This bill is the direct outcome of the commitment made to US by India during nuclear deal negotiations that we will buy 10,000 MW nucelar reactors from them. The US is asking for this legislation prior to any commercial sale of reactors," Karat said.
He noted that India has agreements with Russia and France to buy reactors but both the countries have not asked for such a condition to bail out their companies from liabalities in case of a nuclear accident.
"It is truly amazing that the UPA has brought this legislation which exempt foreign nuclear reactor suppliers from any liability. The main liability lies with government which means that the tax payer has to pay from his pocket," he said.
The Left parties are against capping the liability, he said appealing to UPA lawmakers to visit Hiroshima and Nagasaki to understand the extent of damage a nuclear explosion has caused. 
On government's insistence on joining Convention on Supplementary Compensation for Nuclear Damage, Karat said the government was "interested" in joining a Convention in which the US has an interest. 
"This Convention is to help private US players. Why did not Russia or France or Japan join it? Only four countries including the US, Argentina, Morocco and Romania have ratified it so far.
 "The Convention has not yet entered into force since it requires the ratification of at least five States with a minimum of 400,000 MW of installed nuclear capacity," he said, adding the government should explain why it is not interested in Vienna or Paris Conventions, that do not put a cap on nuclear liability. PTI