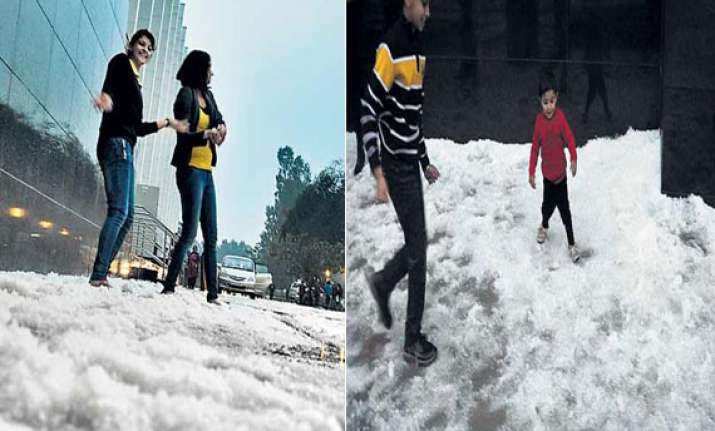 New Delhi: Chandigarh turned into a hill station like Shimla on Saturday when it experienced an unusual hailstorm coupled with rain.
The roads of Chandigarh looked white covered with a big sheet of hailstones  for the first time.
Icy hailstones poured for more than  half an hour and the experience was similar to a snowfall.