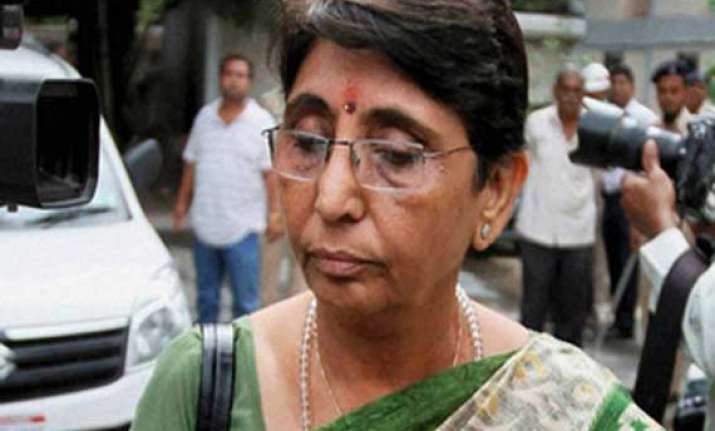 New Delhi: The Supreme Court refused to extend the interim bail of former Gujarat minister Maya Kodnani's interim bail.
The court had earlier granted interim bail till February 24.
The apex court has told her to seek a regular bail from High Court.
Kodnani filed the petition challenging the February 8 order of the Gujarat High Court declining to extend her three months temporary bail granted on medical grounds on November 12 last year.
The Supreme Court had directed her to file affidavit stating injury suffered by her.
The trial court had in August 2012 awarded life imprisonment to Kodnani, Bajrang Dal leader Babu Bajrangi and 29 others for Naroda Patiya riots in which 97 people were killed.
The trial court had dubbed Kodnani, a sitting BJP MLA and former minister in Narendra Modi government, as "kingpin of riots" in Naroda area and sentenced her to 26 years imprisonment.