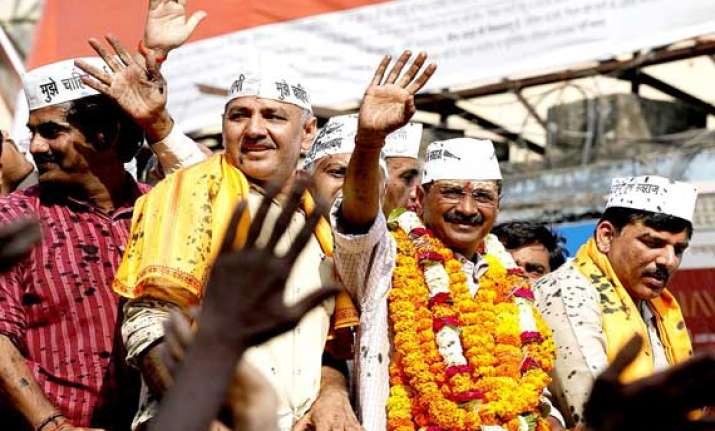 Varanasi: After Narendra Modi, AAP leader Arvind Kejriwal today held a massive roadshow here and hit out hard at the BJP Prime Ministerial candidate for his "helicopter and corrupt politics" while claiming that both the BJP and the Congress will "disintegrate" after the May 16 results.
Kejriwal said it was an election that would change the "direction and fate of the country".
Addressing a public meeting after the roadshow that continued for over five hours, Kejriwal said, "This election is being fought by both Hindus and Muslims and BJP's Prime Ministerial candidate will suffer a defeat by a margin of two lakh votes following which BJP will be finished".
He also claimed that Congress leader Rahul Gandhi was losing in Amethi to AAP's Kumar Vishwas by at least one lakh votes, after which Congress will "disintegrate into pieces".