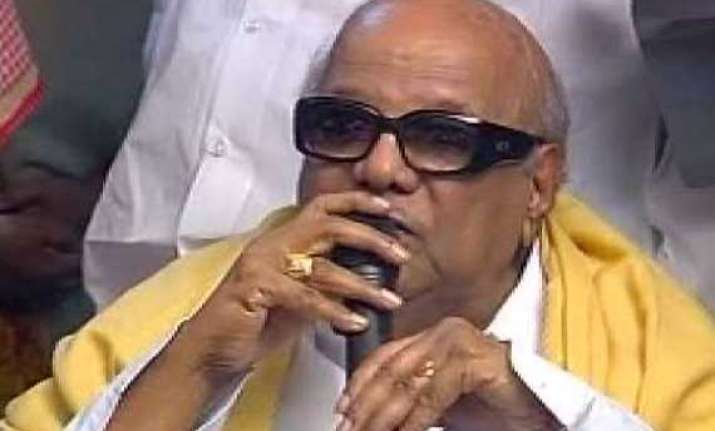 Chennai: DMK president M.Karunanidhi Friday attacked the central government for levying service tax on rice while exempting wheat.
He also criticised Tamil Nadu's ruling AIADMK for being silent on the issue.
In a letter to the party cadres, the text of which was released to the media, Karunanidhi said the rulers at the centre are making announcements that are unacceptable by the people.
Citing the decision to levy 12.36 percent service tax on rice while exempting wheat, he wondered why there is a differential treatment between north India, where the staple food is wheat and south India, where it is rice.
With this tax, the price of rice would go up further in the market, he said.
Karunanidhi said normally agricultural produce is exempt from service tax. But the union finance ministry has now said paddy is agri produce whereas if it is processed/dehusked, then the resultant product - rice - is not.
He said he wondered what action the Tamil Nadu government has taken to oppose the service tax.