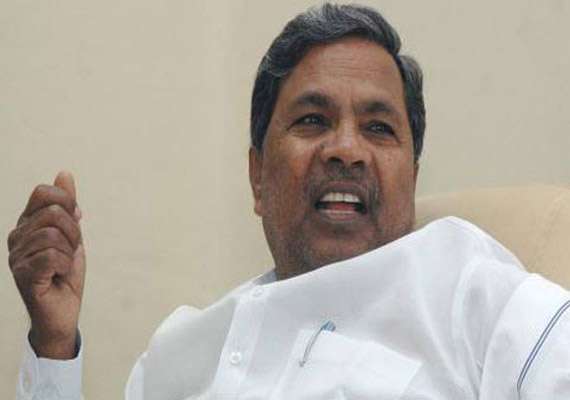 Bangalore: Facing pressure from a section of legislators aspiring for ministerial berths, Karnataka Chief Minister Siddaramaiah today ruled out cabinet expansion "for now", saying the exercise would be undertaken only when the party high command asks him to do so.
"There is no cabinet expansion for now as the subject has not come up for discussions as yet," he told reporters on sidelines of an event here.
If any expansion is happening, it will take place on the direction of the High Command, Siddaramaiah said when asked whether it would materialise before by-elections to three assembly seats in Karnataka on August 21.  He said that he had never talked about reshuffle of the cabinet, but will fill four ministerial berths if the Party High Command directs.
Siddaramaiah also said that the party would decide about candidates for Bellary Rural, Chikkodi-Sadalaga and Shikaripur Assembly seats.
Asked about the "Bangalore Bandh" call given by various organisations tomorrow to protest increasing sexual offences against women and children, he said it was not against the government, but against incidents of rape and sexual assaults.
Siddaramaiah ruled out a CBI inquiry into the alleged gang-rape of a six-year-old girl at Vibgyor High School, saying police are capable of investigating the case.