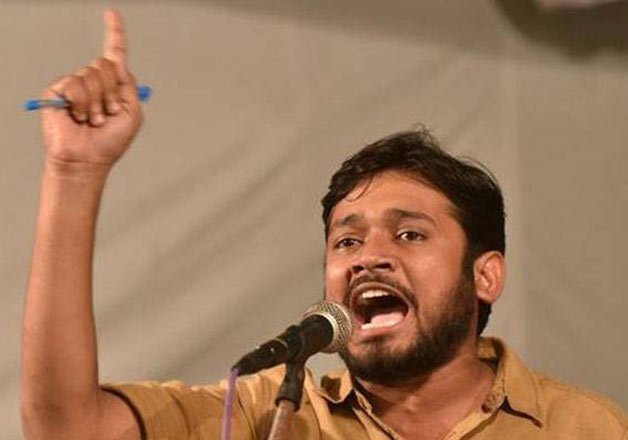 New Delhi: JNUSU president Kanhaiya Kumar was arrested by the Delhi Police on February 12 on charges of sedition for allegedly chanting anti-India, pro-Afzal Guru slogans at an event inside the university campus.
He is currently lodged in Tihar Jail and is being questioned by officials from the Delhi Police. During his interrogation Kanhaiya denied raising anti-India slogans at the pro-Afzal event that was organised on February 9.
On Tuesday, police had interrogated him where he admitted that he made a speech criticising Modi government and its policies and the RSS.
Here is what Kanhaiya told the Delhi Police:
1. Kanhaiya said that in his capacity as JNUSU president he got to know on the evening of February 8 that a cultural event was going to be organised at JNU by the Democratic Students Union (DSU) on February 9.
2. Kanhaiya said that a day before the event he was not aware of the agenda of the event. He was also unaware that DSU activities were planning to raise slogans in favour of Afzal Guru.
3. On February 8, Kanhaiya said, he was unwell and that he took rest through out the day on February 9.
4. When he woke in the evening, Kanhaiya said that members of the All India Students Federation (AISF) informed him that administration had withdrawn permission for the event that was slated to be organised by the DSU linked students.
5. Kanhaiya was informed about the clash between ABVP and DSU members through his friends.
6. He reached that Sabarmati Dhaba, the venue of the event, at around 5:30 pm.
7. When he reached the venue, a group of students had already begun their programme and were raising slogans.
8. Since he was the president of the JNUSU, he took the mike and spoke to the crowd.
9. Kanhaiya admitted that he made a speech criticizing RSS and the BJP-led government and its policies.
10. During the interrogation, Kanhaiya insisted that he did not say anything that was seditious.
Kanhaiya denied raising any of the anti-national slogans that can be seen in the video clips from JNU.
11. Kanhaiya also said that a lot many students raising anti-India slogans were not from JNU.
12. Kanhaiya also claimed that the video in which he can be seen checking the identity cards was not recorded on February 9 and that it was of some other event.