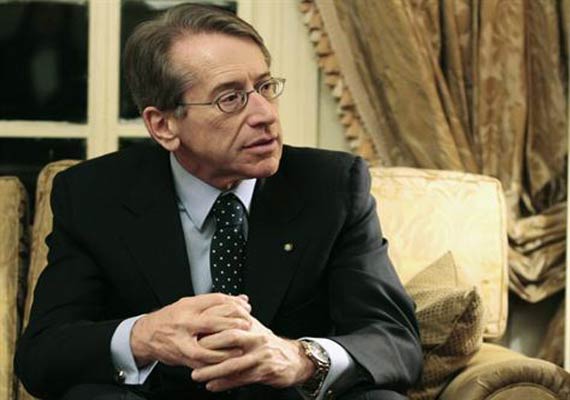 New Delhi, Feb 19 : A team from Italy will be arriving shortly here in connection with the case of the killing of two Indian fishermen by the guards on board an Italian ship off the Kerala coast.

Official sources have said that the team, apart from meeting the Ministry of External Affairs officials, will go to Kochi for legal consultations in connection with the case. 

Meanwhile, External Affairs Minister S M Krishna has made it very clear that the captain and crew of the Italian ship will have to surrender and cooperate in the investigation of the case.

Italian Foreign Minister Giulio Terzi had called his Indian counterpart Krishna yesterday who told him that the captain the Italian oil tanker must cooperate with Indian law enforcers.

Krishna, according to a statement by the External Affairs Ministry, said the loss of lives could have been avoided had the naval personnel onboard "Enrica Lexie" been careful and exercised restraint.

He told his Italian counterpart that "our information clearly indicated that the Indian fishermen were not carrying any arms or ammunition on board their vessel. Indian fishing vessels do not carry these on board but only fishing nets and the fish they catch".

Krishna told the Italian Foreign Minister of his telephonic conversation with Kerala Chief Minister Oommen Chandy who conveyed "the strong public opinion and agitation in Kerala" at the loss of the innocent lives and the need for an urgent resolution of this issue.

The authorities of the oiltanker had agreed yesterday night to hand over by today morning two of the marines onboard the vessel who allegedly shot dead two Indian fishermen on February 15 off Kollam coast.

The developments came shortly after India did some tough talking on the need for the Italian ship authorities to cooperate with the probe into the killing of the fishermen. 

Kochi Police Commissioner M R Ajith Kumar had visited the ship late yesterday—his second in the day—and spoke to the Captain and crew of the ship for half an hour. 
The two fishermen—Ajesh Binki (25) and Jalastein (45) were killed on February 15 off Kollam coast near Kerala when armed guards of the ship fired at their boat, suspecting it to be a vessel belonging to pirates.