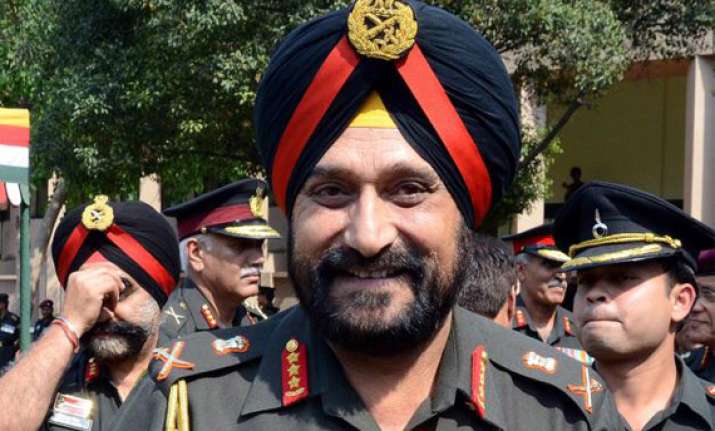 New Delhi: In his last address as the seniormost military officer, outgoing Army Chief Gen Bikram Singh today praised the "positive and pragmatic" approach of Narendra Modi government towards the requirements and issues related to the defence forces.
The new government's approach towards military matters and requirements is "positive and pragmatic", he said while addressing a gathering of top brass of the three Services at the taking over of IAF Chief Arup Raha as the new Chairman, Chiefs of Staffs Committee.
He expressed the hope that Raha will definitely benefit from this approach of the new dispensation.  After serving as the COSC for seven months, Gen Singh relinquished the office as he retires as the Chief of Army Staff tomorrow.
Gen Singh had earlier also praised the decisiveness of the new government in his farewell tea party hosted by Defence Minister Arun Jaitley earlier this month.  
The new government cleared several projects of the armed forces in the last two months including acquisition programmes worth over Rs 60,000 crore including the sanction of Rs 19,500 crore for the construction of indigenous aircraft carrier.