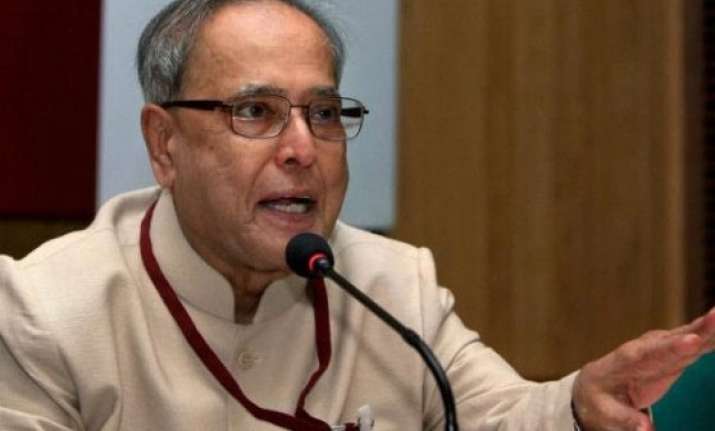 New Delhi: President Pranab Mukherjee on Monday said the relationship between India and Japan was a "force for stability" in the region.
Extending greetings and felicitations to Emperor Akihito and the people of his country on the eve of Japan's National Day, the President said: "India and Japan have traditionally enjoyed friendly relations and enduring goodwill between our peoples..."
READ MORE: PM Modi assures Japan of red carpet treatment in India
"Regular high-level exchanges between our two countries have helped to open new vistas of bilateral cooperation and have further strengthened our age-old ties based on shared cultural and civilization links," he said in a statement.
"Our relationship, characterised as a special strategic and global partnership, which is based on common values of democracy, freedom, rule of law and an abiding commitment to peace, is a force for stability in our region and beyond," he added.
Mukherjee said: "On behalf of the government and the people of India and on my own behalf, it gives me immense pleasure to extend warm greetings and felicitations on the occasion of Your Majesty's birthday and the National Day of Japan."