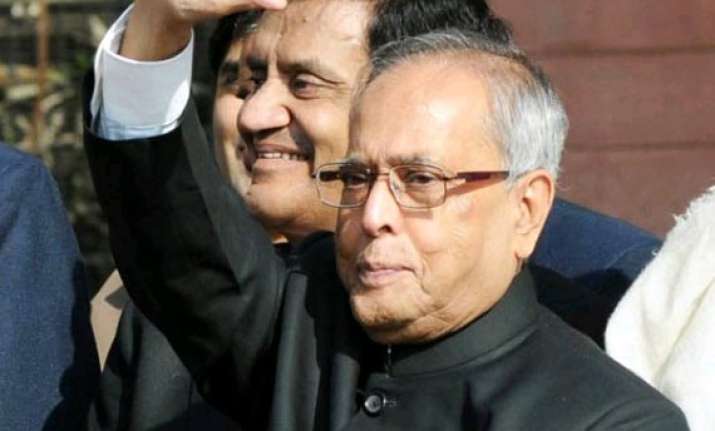 New Delhi: President Pranab Mukherjee here on Sunday said he had recovered after a hospital admission and hoped to return to his work as soon as possible.
"Grateful for all the thoughts, wishes and prayers for my good health. I have recovered and am hoping to return to work soon," he said in a statement.
Pranab Mukherjee, 79, was admitted to the Army hospital Saturday after complaining of uneasiness and stomach pain. He later underwent angioplasty in the evening.