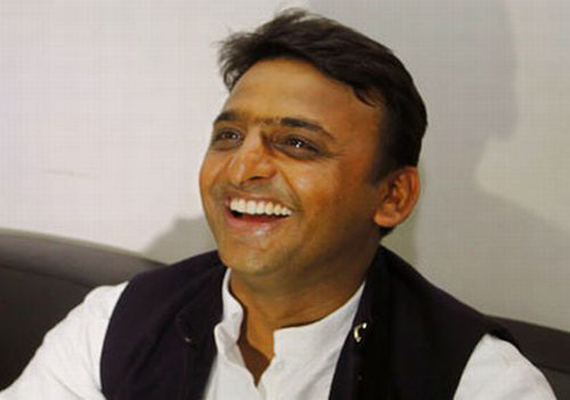 Lucknow, Mar 12: Chief Minister-designate Akhilesh Yadav on Sunday  said his priority will be to steer Uttar Pradesh on the path of development and fulfil the aspirations of people who have reposed faith in Samajwadi Party.

Parrying questions whether SP was trying to forge a third front as it was emerging as a big party, which could play a major role at the Centre, he said, "People have expressed faith in our party by giving it a clear mandate. Our priority will be to fulfill their aspirations and take the state on path of development and prosperity."

On how he felt after being elected UP CM, he said the responsibility was to first implement the manifesto. 
"It is a post with big responsibility...as we have been among the people for years... they have now given us a chance to fulfil them," he said.

Referring to incidents of violence in the wake of SP's sweeping victory, Akhilesh, who is set to take oath as the state's youngest Chief Minister on March 15, said as far as law and order was concerned, it has been asserted repeatedly that any violation would be dealt with strictly.

"Action will be taken against whosoever breaks law and order and discipline," he warned.