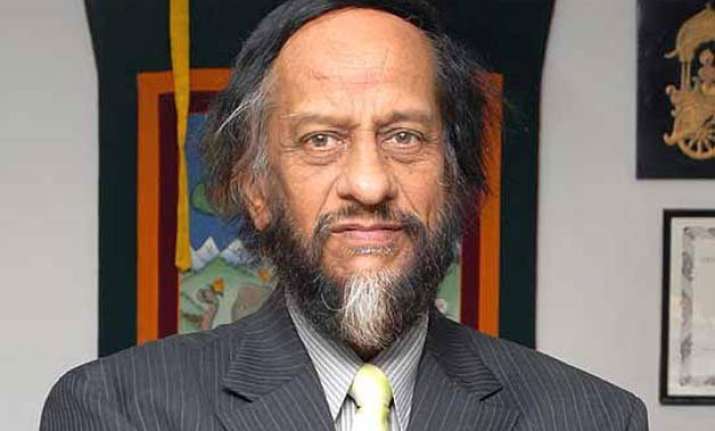 New Delhi: The Delhi High Court on Wednesday asked city police to respond to a plea of environmentalist R.K. Pachauri, accused in a sexual harassment case, seeking permission to travel to Greece.
Pachauri moved the high court for permission to travel to Greece from April 26 to 29 for the Global Water Summit.
He moved the high court after the metropolitan magistrate in Saket district courts could not hear his plea due to lawyers' strike.
Justice Sunil Gaur asked Delhi Police to file status report in the case involving Pachauri and posted the matter for Thursday.
Pachauri was granted anticipatory bail on March 21 but was directed not to leave the country without court's permission. He was also directed not to visit the premises of The Energy and Resources Institute (TERI).
Pachauri stepped down as chairperson of the UN Intergovernmental Panel on Climate Change (IPCC) in February and also proceeded on leave from TERI, where he was director general (DG), but has denied the allegations of sexual harassment levelled against him.
During the hearing, counsel appearing for police and the complainant in the case opposed Pachauri's plea. Police also said that they were also considering filing a plea for cancelling his bail.
Advocate Prashant Mendiratta appearing for the woman who filed the complaint of sexual harassment against Pachauri, said the invitation was given to the TERI director-general and he was also the chairperson of the IPCC that time.
Now that Pachauri has resigned from the eIPCC and is on leave from TERI, "what is the need of going abroad when he has resigned", the advocate said.
The allegation against Pachauri was made by a woman research analyst who has also filed a police case against him.
Citing several SMS texts, e-mails, and WhatsApp messages as evidence, the woman has accused Pachauri of sexually harassing her soon after she joined TERI in September 2013.