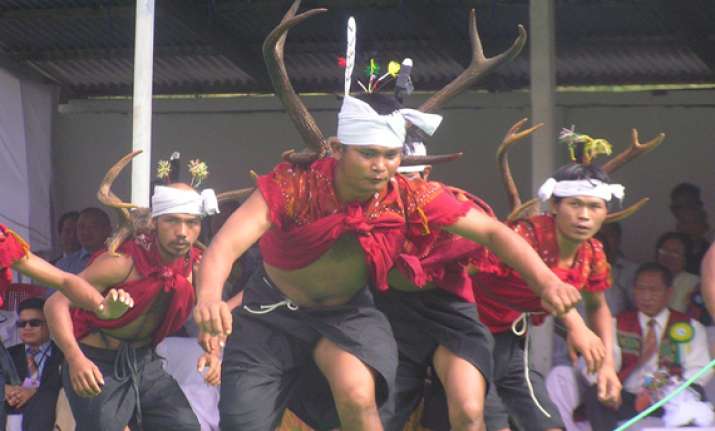 Imphal:  Kut, the biggest harvesting festival of Chin-Kuki-Mizo communities, is being celebrated throughout Manipur today with people coming out in large number to attend the festival.
The main function was held at the playground of ist Manipur Rifles battalion here where cultural programmes, traditional dances, 'Miss Kut' contest and other folk items were organised by the state Kut committee.
Official reports from the districts also said 'Kut' was organised at interior hill districts and villages where Kukis have settled mainly.
Governor Ashwani Kumar and Chief Minister Okram Ibobi Singh have also extended greetings to the people particularly Chin-Kuki-Mizo group of communities on the occasion of the festival.
In his message, Kumar said the Kut, a post harvesting festival, has now transcended the community to all the people of the north eastern people, and expressed hope that it would spread message of love, harmony and peaceful coexistence among all the ethnic groups of the region.
In his message, Ibobi Singh called upon the people to join hands and work unitedly to bring everlasting peace and prosperity in Manipur by resolving the differences and taking the path of non-violence.