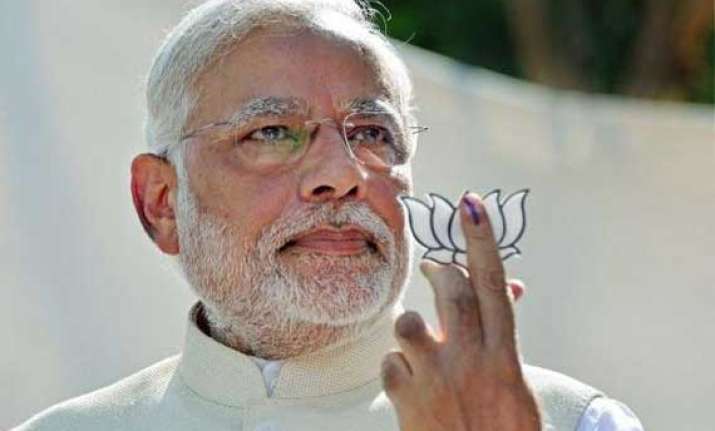 New Delhi: The Gujarat administration sent its compliance report this evening to the Election Commission on filing of FIR against BJP's prime ministerial candidate Narendra Modi for violating electoral laws.
"Yes, they have sent the compliance report in time...we are examining it. The deadline was 6 PM," Deputy EC Vinod Zutshi told reporters here.
Stoking a huge controversy, Narendra Modi today landed himself in a soup by displaying BJP symbol and making a speech in a polling booth in violation of electoral laws following which police filed an FIR against him.
The police action came after the Election Commission took serious note of Modi's violation of the electoral laws, under which no person can display any election matter or address a meeting in a polling booth on the day of election, and ordered filing of FIR against Modi.
The crime branch police in Ahmedabad filed an FIR against Modi him for displaying BJP's election symbol 'Lotus' and making a speech after casting his vote in Gandhinagar.